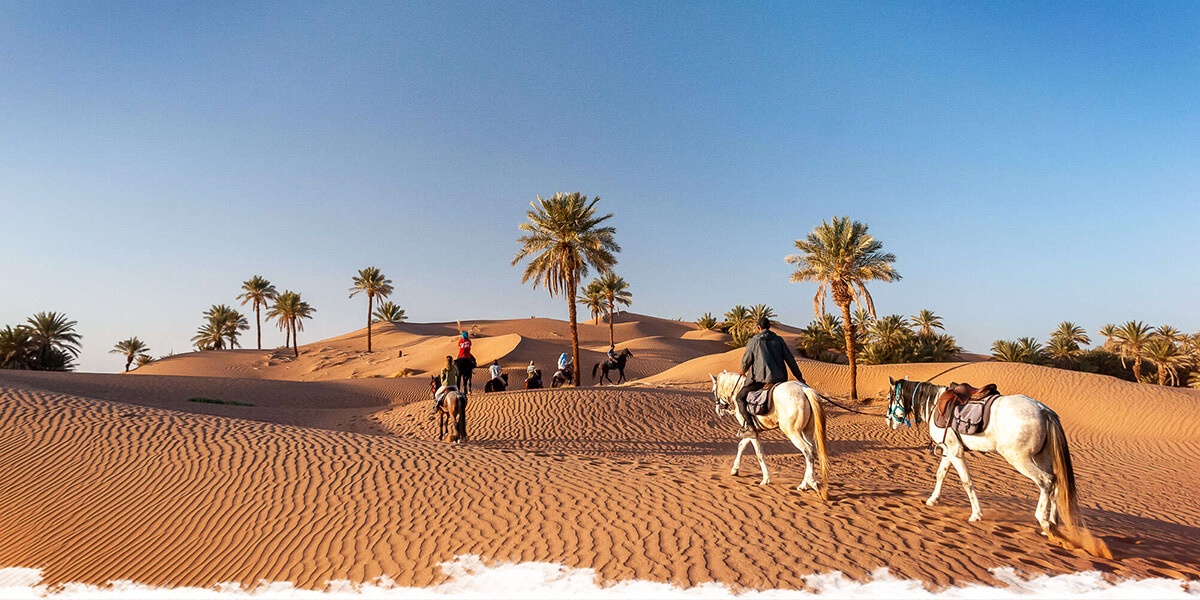 Where to next?
In this blog post, our US agent Louise, looks forward to the future and the possibility to safely travel internationally again.

A return to normal or pre-covid days seems unlikely just yet, but we are certainly hoping for a new normal. In our family, it's been a hot topic: where will you go when travel becomes possible again? Like everything that is forbidden, travel seems more alluring than ever. What could be more appropriate than a horseback vacation which is mostly outdoors and with very limited numbers of people, who generally are a horse length away from each other? So where will you go once things open up again?

Domestic travel - US ranches and horseback adventures
The first thing that springs to mind is domestic travel. It seems a safer bet than international travel just because things can still change at a moment's notice, but here in the USA anyway, travel between States has remained fairly flexible. I have never been to any kind of western ranch or even ridden western so this seems like a bucket list type of vacation. With this in mind my family of four (including my two sons aged 10 and 12) have chosen to go to Zapata Ranch for our next school spring vacation. Zapata fulfills our desire to ride western, to see bison in large herds in open areas, to explore a new state very different from Virginia; and to be able to ride as a family with our own private wrangler! Zapata has comfortable ranch house accommodation with fine food and plenty of activities for the non riders too.

I will also be traveling to Wyoming in June to visit Kara Creek Ranch during branding season - there are some spot left if you'd like to join!
For those traveling without their young families, there are many options in the USA for those wanting an authentic western experience on a working ranch too. Seems like something everyone should do at least once?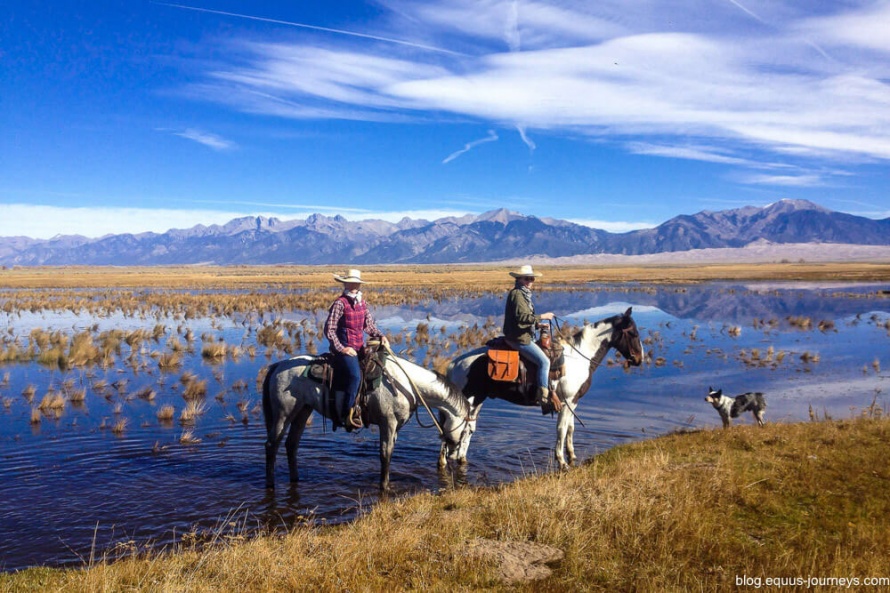 Riding holidays in Europe

As my boys have been doing school from home since March 2020, I also love the idea of spending some time with my friends exploring new places and cultures on horseback. There are so many places to choose from, but where to start? Perhaps a week soaking up the warm Irish welcome at Castle Leslie with a chance to try their superb horses on their cross country course? Or try to challenge myself with some of their local foxhunts? Or maybe a week perfecting the high school dressage movements at Alcainca in Portugal? I was here in March a couple of years ago and had such a fun time working on learning the piaffe, passage on wonderful schoolmasters and just enjoying the lovely old town of Lisbon. We also got the chance to watch the Portuguese Riding School train their horses one morning - such an inspiration. Europe has such a variety of rides on offer that it's hard to choose!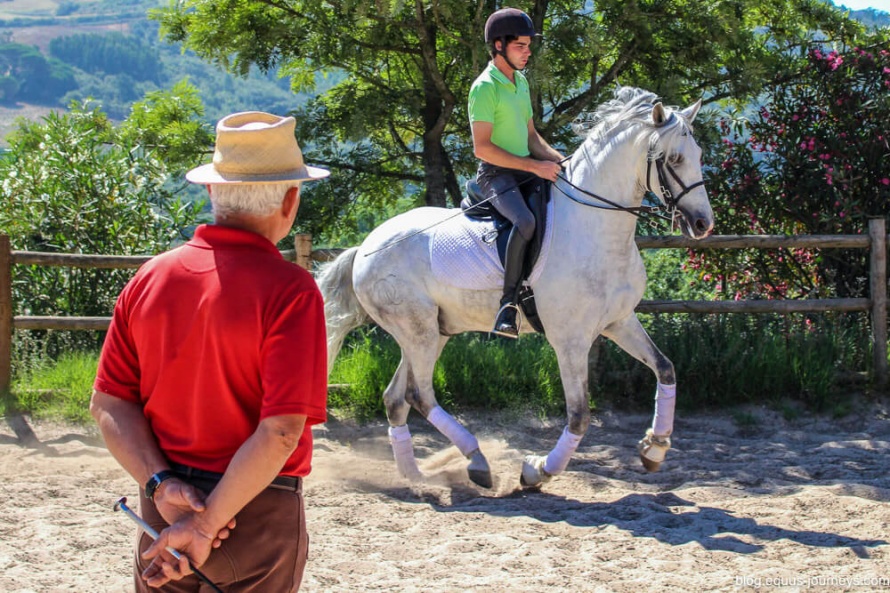 How about an African horse safari?

If you really wanted to get away from the crowds and ride the open spaces, then I feel that an horseback safari in Africa is still the way to go. This has been the ultimate riding vacation for many people and I couldn't agree more. Welcoming, knowledgeable people combined with fantastic riding and excellent game viewing… what more could you want? Again there is a quite a choice here but once you have been on one you will be coming back for more, guaranteed. Some of my favorites riding safaris are riding in the Okavango Delta in Botswana and riding in the still very wild Hwange Park in Zimbabwe. On horseback you are able to go places where the jeeps can't go and this, combined with the delight of being a part of the landscape rather than just an observer, makes a safari on horseback a really special experience.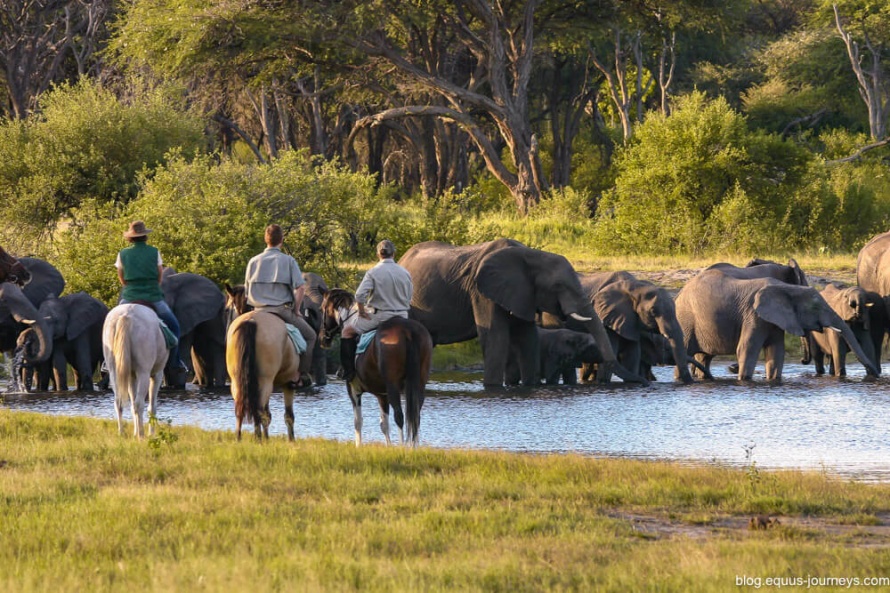 Some things in our lives have changed irrevocably, but spending time with horses exploring the beauty that is all around us reminds us that there is so much more to life than the everyday grind of work and worry. I can't wait to get back out there!

So where will you go once travel resumes? As always Equus Journeys is here to guide you and answer any questions you may have..

More information

You might also enjoy reading: