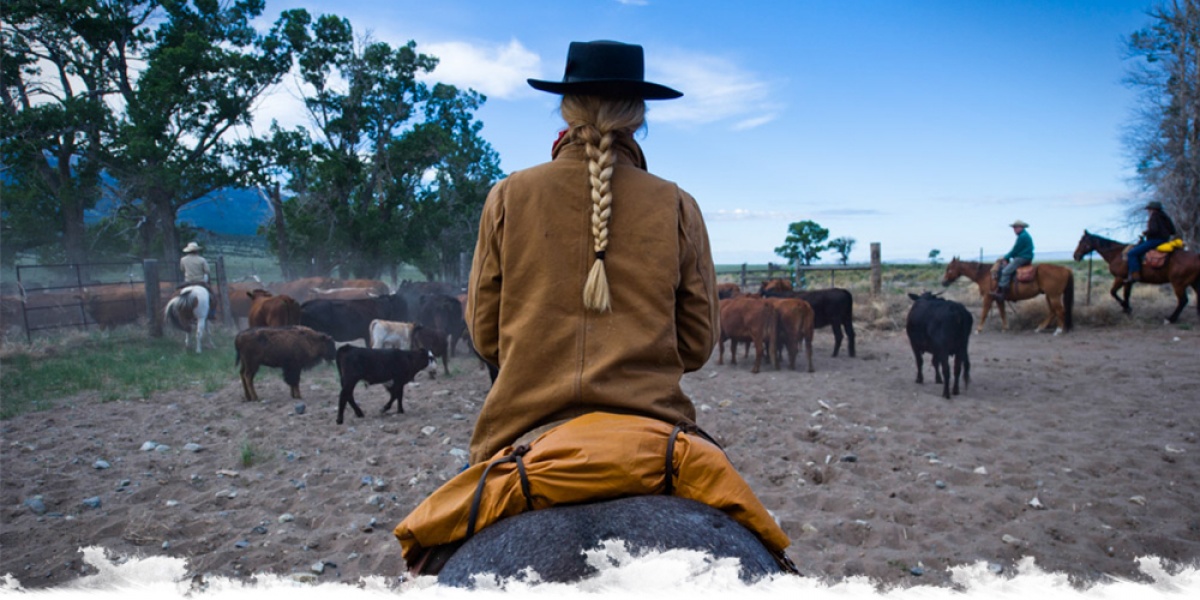 Tales of a Cowgirl - Kate from Zapata
Meet Kate, our fantastic Zapata cowgirl! For the last 7 years, this 103,000 acre bison and guest ranch has been her home. In the heart of sunny Southern Colorado, Kate tells us what its like to live a day in the shoes of a real life cowgirl.

Zapata Ranch

Zapata Ranch, Colorado, is a
working and guest ranch
with a heard of 2000 bison in the heart of one of the most scenic and ecologically diverse landscapes in the United States. Located on the eastern wall of the San Luis Valley, the ranch borders the
Great Sand Dunes National Park and Preserve
. Surrounded by magnificent scenery, the high desert grasslands, alpine forests, wetlands, sand dunes, creeks and lush meadows, there is nothing that this
ranch holiday
cannot offer!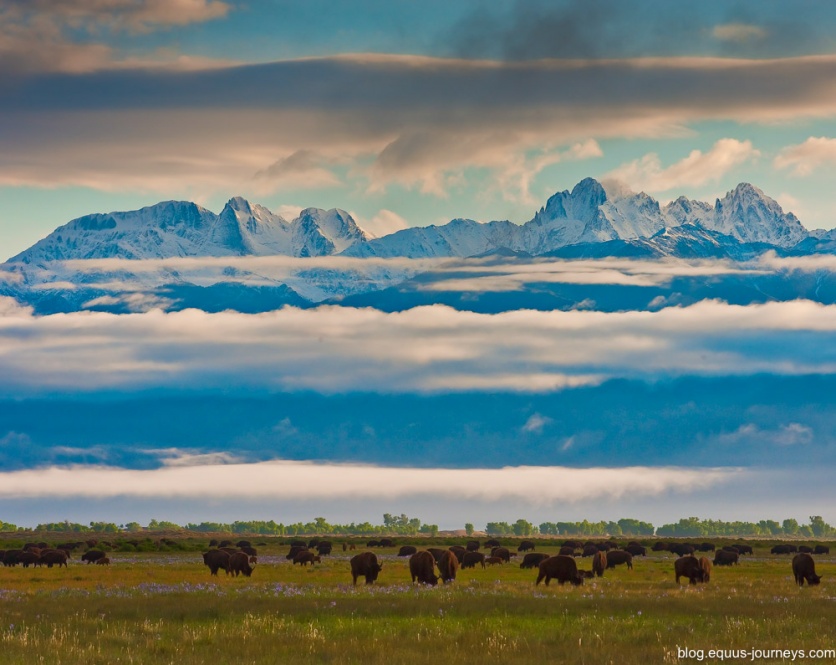 Where it all began…

Where did your passion for horses come from?

I grew up riding horses from the age of 2, a gift I am eternally grateful for. Riding is like walking to me, second nature, I feel so lucky.

What made you want to stay and work at Zapata Ranch?

I fell in love with the west after a summer out here in 2007, I fell in love with the romance, imagery that's larger than life and the big wide spaces that take your breath away. From there, as I spent more time living and working on a ranch I began to see there were so many more layers to fall in love with: the communities, the skill sets required to live a remote ranch life, the passion and drive put toward living successfully with the land. I found it very inspiring.



How long have you been working there?

I have been a manager for Ranchlands at Zapata Ranch for 7 years, I have ridden all over the ranch to every corner and seen it in every weather at every time of year and it always shows surprises and the most beautiful scenes that I never tire of.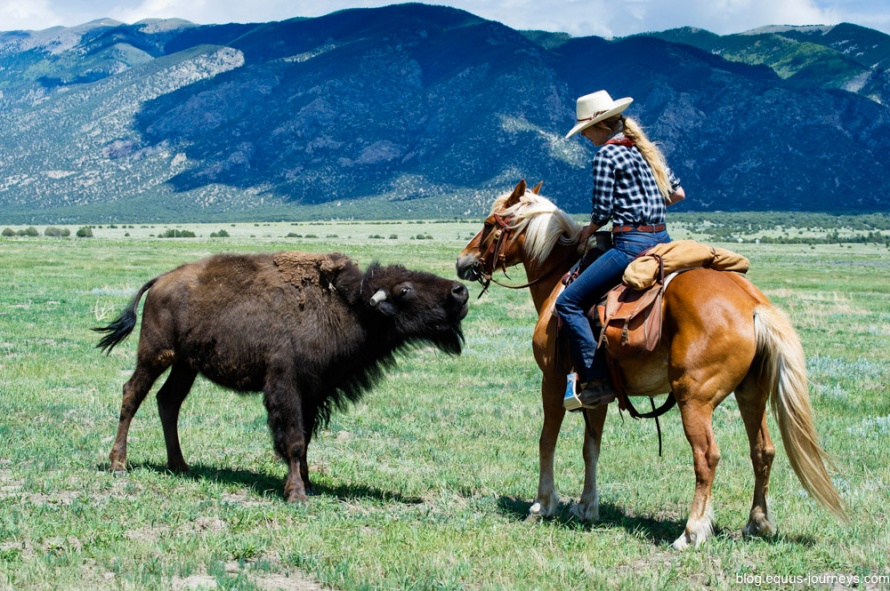 A day in the life of…



What does a typical day at the ranch look like?

My days are very varied, no day the same. This also varies throughout the seasons. Days could consist of checking cattle health, water tanks, fence and grass, clearing irrigation ditches, to eating dinner with guests, training staff, working on grazing plans, to sweeping walkways at the lodge or riding with guests on a cattle move. There's plenty of office work to be done too with communications and working with numerous partners.

What is your favourite part of the job?

My favorite part is that I have 10 or more favourite parts!

What is it like to work and live on the ranch?

I live here year round and I feel I am now in sync with the ranch and its seasons of winter, spring, summer and fall, the busy times and the quiet times and when one passes you're ready for the next. It ultimately feels a privilege to be a steward of the ranch, to care for and share a very special place.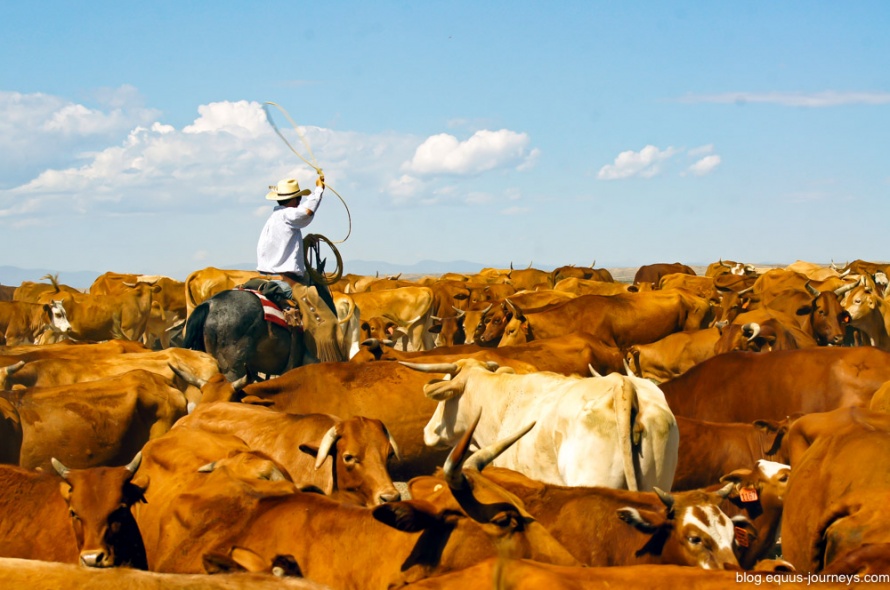 What is your favourite thing about where you live?

The landscape at Zapata is very unique; in fact we can say it is like nowhere else in the world. A high plains desert with meadows, sitting alongside the Great Sand Dunes National Park and back by 14,000ft peaks covered in high alpine forests.....! So the landscape really pulls out all the stops, however we like to think that the people really make the ranch. The staff, the guests and the horses, the special moments shared with your friends, your family, seeing a herd of antelope go by or riding by baby bison. The truth is my favourite thing is that the ranch is a living breathing and changing environment so guests will share some stories of their day that is totally unique to them, things that maybe I have never even seen.



What made you offer ranch holidays for international riders?

At Ranchlands, our hospitality program began as a necessity, it was another way for us to become sustainable despite elements that are out of our control like serious drought or cattle market pricing. The program grew and grew and now is an incredible platform for education, sharing amazing outdoor experiences and enabling us to share our mission and these very special places with people from all over the world.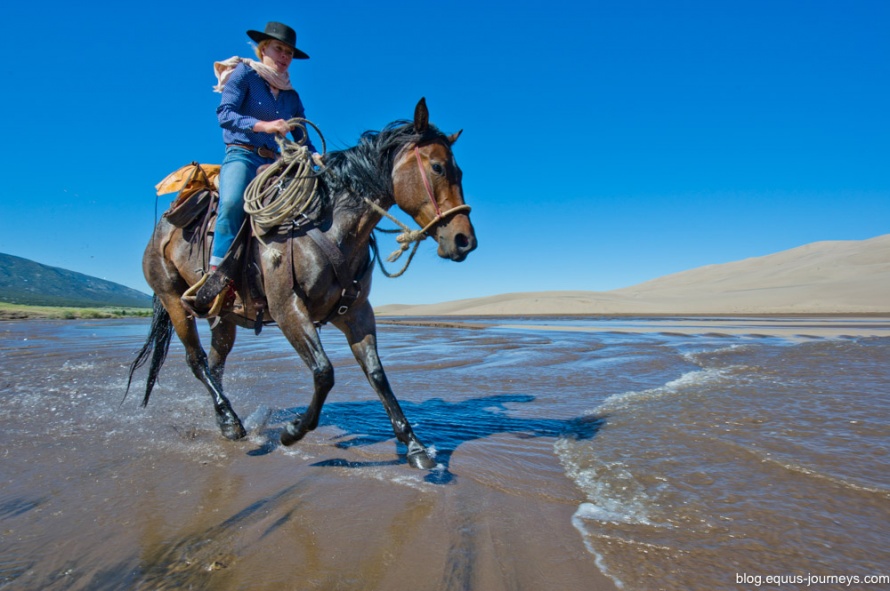 Why Zapata…

What can people expect from their ranch experience?

We aim to go above and beyond for you to experience the vacation of a lifetime. We hope no matter what level of rider you are that you have THE best riding experience and that you learn about conservation, the west and the future of ranching plus other unexpected things. Oh - and obviously to eat the most amazing locally sourced meals with ranch-raised bison that you can imagine! (Because food is extremely important for a horseback vacation, right?). If you're a beginner rider you may achieve and see things you didn't think were possible as a beginner. If you're an experienced rider then the ranch offers you some exceptional riding opportunities. No nose-to-tail and no trails!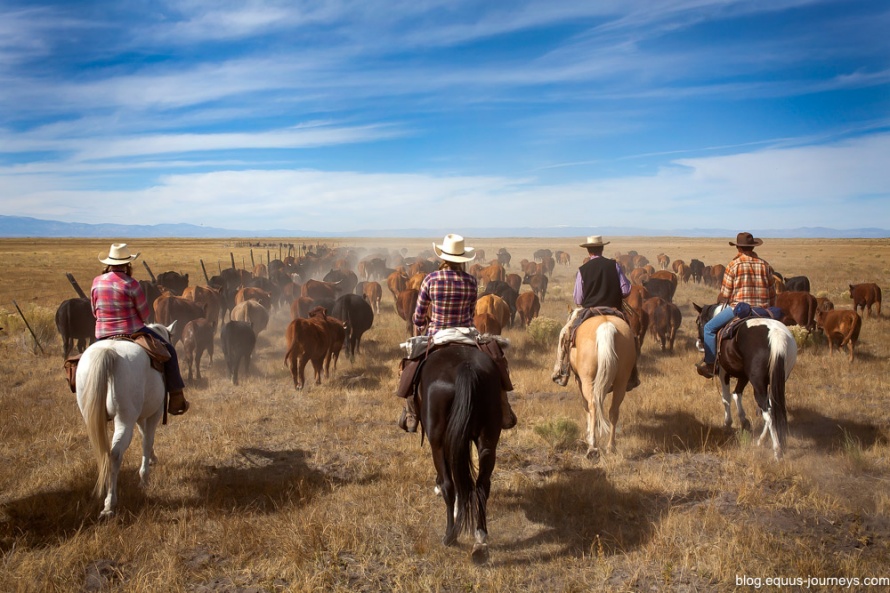 A final word from us...

Zapata is a fantastic ranch holiday in America that offers a combination of riding activities across the most magnificent landscapes. It is beautifully authentic and will give you a real taste of a day in the life of a cowboy - not forgetting the yoga sessions and massages you can enjoy after a long day in the saddle. Our team at Equus Journeys will be more than happy to help you choose the right season for you, depending on what it is you would like to get out of your experience. We are on hand to help you organise your once in a life time ranch experience at Zapata.

More information

You may also enjoy reading: