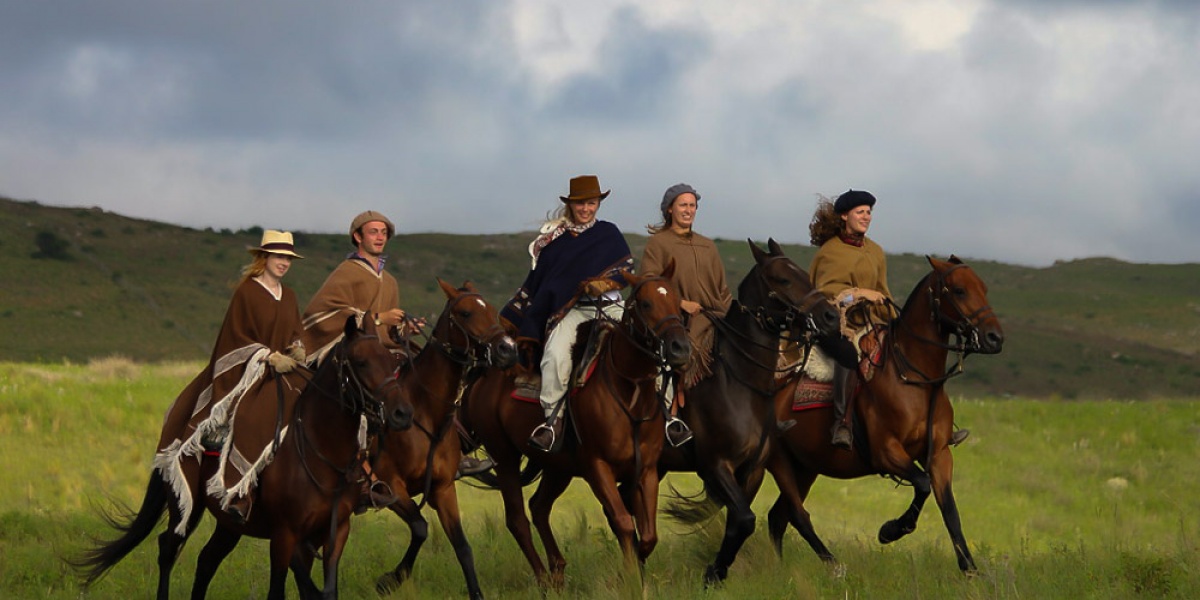 Five things to know before booking your first riding holiday

Are you thinking about going on a riding holiday? But not really sure where to start? Here are 5 things to know before you make your decision and book your trip of a lifetime...
1. Know what to expect

There are many different types of horseback holidays, and it is always good to know the difference between a relaxing centre-based holiday, and a more adventurous expedition on horseback!

Centre-based holiday

You will stay at the same place throughout your holiday: usually an
equestrian hotel, agriturismo, or ranch,
for instance. However, not every day is the same and you will ride out in a different direction every morning. On some holidays, you will ride back home after you're done riding. Sometimes, horses may be left behind to spend the night in a paddock, in which case you will likely be transferred home by car. This means that the next day, you can pick up the trail where you left it!
One of the best things about this type of holiday is that you can settle into your room, unpack, and not have to worry about moving again until the next day. It also usually provides more flexibility where you can decide to skip a ride and relax for the day.

It is a great start for anyone who has never been on a riding holiday before, but it is also perfect for families with children, or riders who want a more relaxing and flexible experience.

Itinerant trail ride

Trail rides are our most popular riding holidays. On a mobile trail ride, you will ride to a different place every day or every other day. This is a fantastic way to travel, allowing you to cover longer distances and see more of the area you are exploring. Every day is different, and you will experience a greater variety of scenery and accommodation.

It is a fantastic choice for more adventurous riders who are not bothered about living out of their suitcase for a week (or longer). During the ride, your luggage is usually transported to your next accommodation by what we call a "back-up vehicle", so you don't need to worry about carrying your belongings with you, making it easy and carefree - you only need to pack your essentials for the day!

You will likely ride for between 5-6 hours every day at all paces, so you need to be a confident rider and preferably riding fit, depending on the trail you chose - unlike on a centre-based holiday, you don't really have the option to skip a day!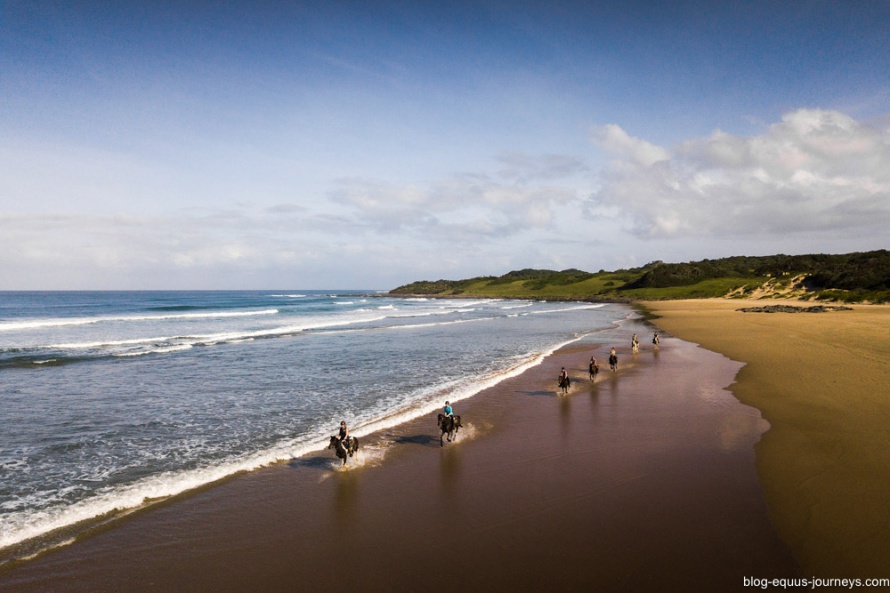 Pack trip

A pack trip is an expedition on horseback, where you will be asked to bring bare essentials as all your belongings will come with you on the ride. They are usually carried by pack horses, mules, yaks or even camels, which means you will be asked to bring as little weight as possible. This is a very special way to approach a riding holiday: a pack trip is a way to reconnect with nature, leave behind the hustle and bustle of the city life, and feel rejuvenated.

A note of caution: you should expect just about anything on a pack trip. An expedition is not always easy or comfortable, and you must approach this type of riding holiday with an adventurous mindset. And don't forget your sleeping bag...

2. Choose the right ride - and let us help.

Do your research! That's an important one - always read the full itinerary, make sure you match the riding requirements and be aware of all trip conditions.

Please do not overestimate your riding and physical abilities. If you are dishonest about your riding experience, you may end up on a ride that is not suitable for you, putting yourself, your horse, and even other riders in danger. Some of our rides can be
physically challenging
and will require good levels of fitness, such as our
trail ride in the Namib Desert,
where horses and riders will cover about 300 km - it certainly is not for the faint-hearted. Some
mountainous rides
will require you to dismount and lead your horse on foot for part of the trail, so you must be ready for it.
Know what you are getting yourself into - are you going on a basic camping trip with no facilities? Will you be staying with locals who may not speak English, like we do in
Albania
? How are your belongings carried from one place to another: is there a support vehicle?
If you have doubts about the circumstances of your holiday, you should always speak to us. If we feel a holiday isn't the best match, we will tell you and steer you in the right direction. See this little piece of feedback from Equus guest Eli, who trusted us with her very first riding holiday:

"I just returned from the most magical week cantering across the gorgeous Azore Island coastline while on a 6-day trail riding vacation on Faial Island. Iris at Equus Journey's expertly guiding me towards a riding vacation appropriate for me, offering several options. From there, she took care of every detail. I had never used Equus Journey's and was a bit unsure of what to expect but it was a flawless and perfectly planned vacation. They are a top-notch agency and I will use them again. I highly recommend and thank them for the trip of a lifetime! It was just fabulous!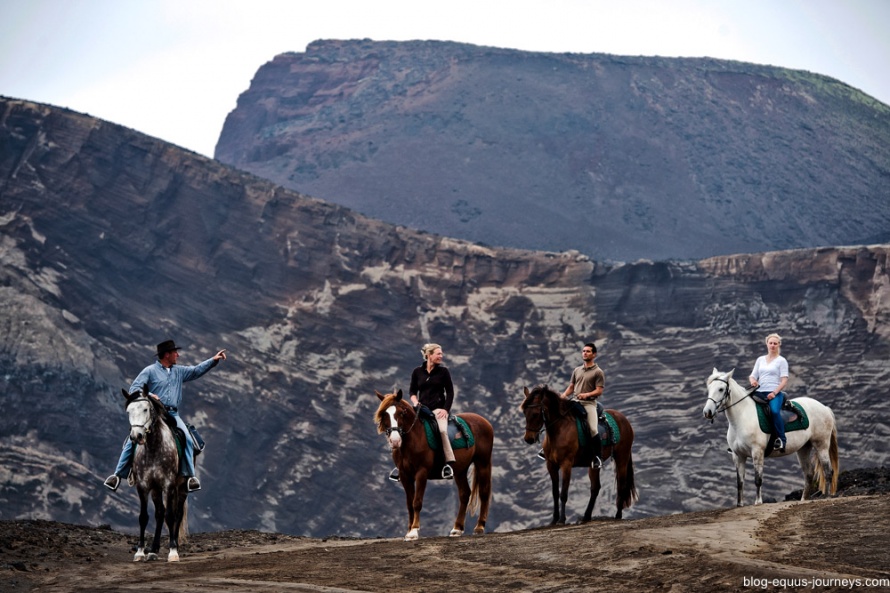 3. Group size and type

Group size is usually 4-10 international riders, plus guides. Sometimes less, sometimes more. In Iceland, you can ride with up to 20 other riders! Numbers vary from one ride to the next, and this is always clearly outlined on our website.

Your group will most likely be made up of international riders coming from all across the world, although some rides tend to attract more French, German or American riders, for instance. If you are a little nervous about who will be on the ride (we know it can be intimidating, especially if you are a solo rider or new to the whole riding holiday concept), please let us know. We will endeavour to find out about the other participants' ages and nationalities if we can.

It may happen that a trip needs a minimum number of riders to operate. In that case, a small group supplement may be needed to guarantee a trip, which will be refunded once the minimum number has been met. Some trips will just not operate without, say, 4 riders: if we can't guarantee a departure, it is our policy to refund your full deposit ahead of time or make alternative arrangements.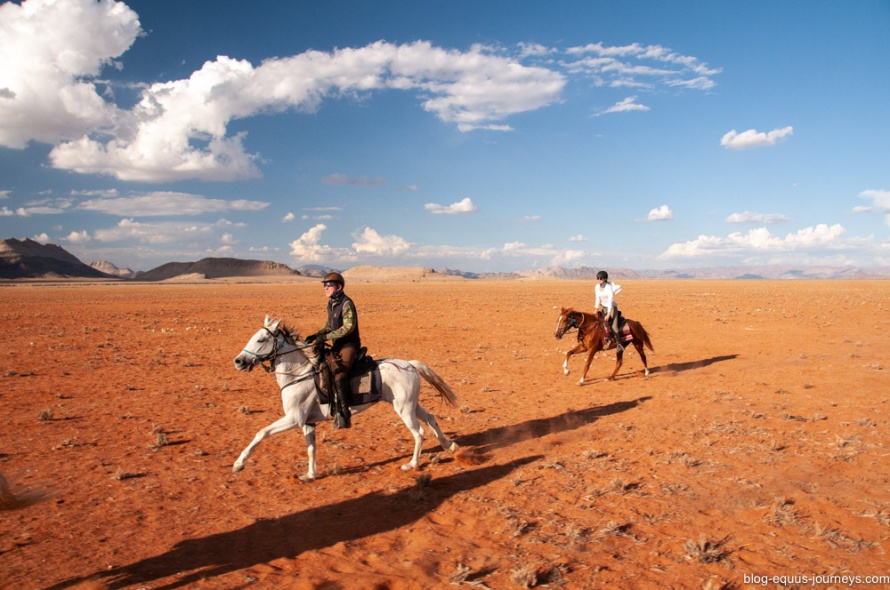 3. What we do, what you do.

Booking a holiday through a travel agent takes the hassle out of the planning. A good travel agent will give you unbiased feedback on the rides and steer you in the right direction. We also take care of the aspects of your holiday you'd rather not organise, such as airport transfers. But you may still wonder - what is it that we do exactly, and what is left for you to do?

As a travel agent, once we have found the right riding holiday for you, we will organise your journey from the moment you arrive at the local airport/train station to the moment you fly home. Flights are usually not included in our rates but we are able to quote for this or help you find the best route, if you'd rather book your own flights. We will organise your transfers to and from the airport, and can easily arrange additional hotel nights before or after the ride, including full extensions!

Here's a little bit of feedback from Roy and Jan, who combined their riding safaris at Ant's and Macatoo with an extension around Africa - Victoria Falls, the Serengeti, and Zanzibar:

"We simply cannot praise your work enough in organising our trip....everything went absolutely like clockwork....all planes, taxis etc. were always waiting for us just as you had stated in the itinerary. The accommodations which you had chosen for us were just perfect. Our private dinner on the lamp-lit decking overlooking the river, kindly arranged by you, for Jan's birthday and the helicopter ride over the falls we fantastic. We now realise just how much work you must have put in to make ours a perfect trip of a lifetime and we really can't thank you enough."

We will help you understand what documentation is required for each ride. Some countries require you to organise a pre-arrival visa, such as
Mongolia
or
Tanzania.
Others like
Zimbabwe
allow you to get your visa on arrival. In the United States, you need to organise your ESTA online. We are here to help and will point you in the right direction, using resources such as the UK foreign travel advice (
https://www.gov.uk/foreign-travel-advice
) or US travel advisory (
https://travel.state.gov/content/travel/en/traveladvisories/traveladvisories.html/
) but ultimately, it is your responsibility to get your paperwork in order and we will not fill in any applications on your behalf. You also need to get the proper
vaccinations
and required medication (depending on where you're going!) A good resource for this is
https://www.masta-travel-health.com/
.
We require all our riders to take out a travel insurance policy that covers medical expenses and repatriation to your home country. You should be mindful of the conditions of your usual policy: do they cover riding? If they do, does that include cattle work (if going on a ranch holiday) or riding with wildlife (if going on safari)? Will you be covered if you don't wear a helmet?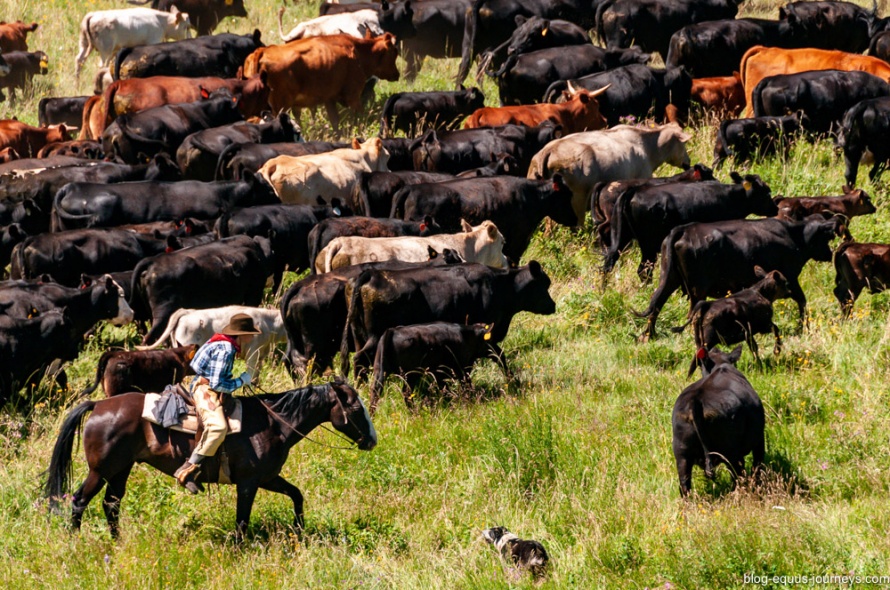 5. Be ready to be bitten by the bug......

...the riding holiday bug! ;) most likely, you will be hooked! A horseback holiday is a unique way to discover the world, reach places where no vehicles could go, and leave nothing but hoofprints behind. On the bright side: we offer loyalty discounts to our return riders. Something to keep in mind!

More information:

For more information on our new rides, please visit our website
Equus Journeys!
You might also enjoy reading: