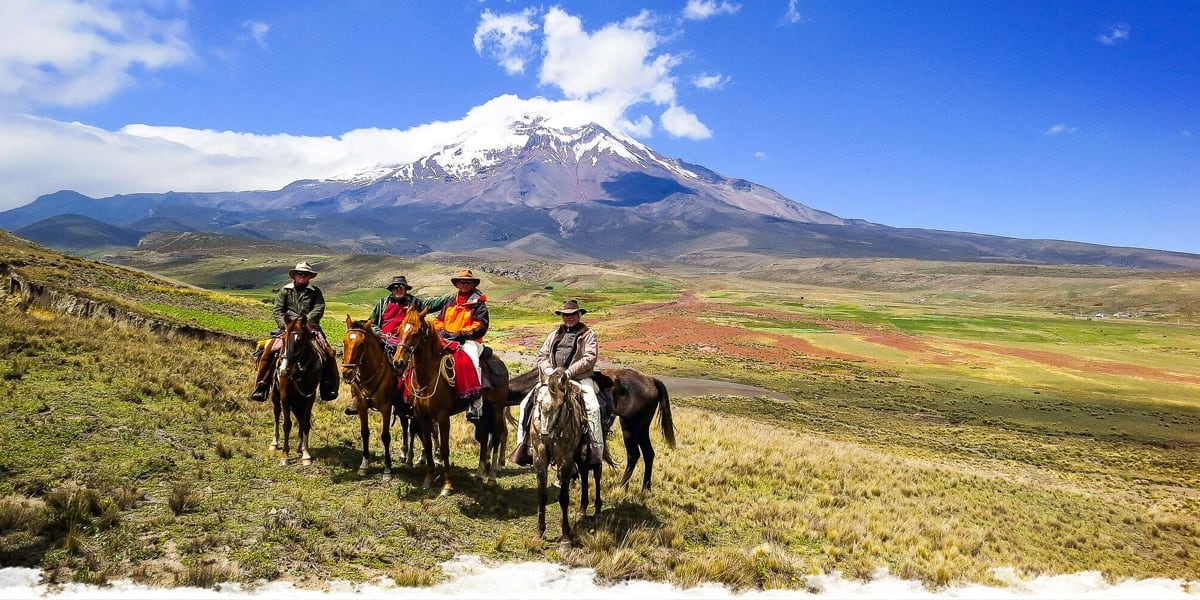 Louise's Unexpected Adventure in Ecuador!
I had a certain agenda for my visit to Ecuador this summer with my two boys; James 14 and Adam 11. However if there is anything Ecuador teaches you; it's to roll with the punches. So when 5 days before we left James broke his collarbone, we decided the trip was a good place as any to heal and carried on with our planning. A lovely visit to both the Galapagos and the Yasuni National Park in the Amazon ensued. But then rising cost of living and especially gas prices struck, and a national strike was the result.

To make a long story short, we adjusted all plans on a daily and even hourly basis. As I had wanted to do this trip as an educational opportunity for my boys to learn how to be flexible and adjust to different cultures, we had to embrace all the diversity. So we were really lucky to be able to schedule a quick visit to Hacienda La Alegria, our partners in Ecuador. Situated just an hour from Quito International airport, south of the city and most definitely in the avenue of the Volcanoes, this is a gem of a place.

Hacienda la Alegria on the Avenue of the Volcanoes

The owner of the Hacienda welcomed us with just 12 hours notice and we all held our breath that the roads would be open. Luckily they were, and we were greeted at the Hacienda by Gabriel with his pack of border collies. The hacienda itself is over a 100 years old, made of adobe and decorated all over with horse artefacts, some of which could be in a museum. Gabriel is the 3rd member of his family to live here and continues the traditions of his father and grandfather. His passion for his horses and way of life are genuine and inspiring. He can tell you the breeding of all his 60 plus horses and is currently introducing some Percheron blood into his herd with a lovely grey stud who stands just outside our room window. All the horses are Criollo which is the native breed, and very similar to the South African Boerperd. Some even are 5 gaited and do a form of paso or triple. Gabriel has also introduced in the past some Belgian Warmblood and the horses, while small and agile, have lovely temperaments.

On both days, we were able to ride twice with our local guide Guido. Guido is a certified South American Cowboy and rides with casual confidence. He tells us how he believes people should all return to their roots and live more simply, including using the horse again, then there would no worries about rising gas prices. As opposed to the fully mobile trails, the centre-based rides were tailored to what we wanted to do, you can just walk (good for James with his broken collarbone) or you can trot and canter too. As we were just riding from the Hacienda, we mainly rode through the local villages and byways. This provided a fascinating glimpse into rural life. We got to help herd neighbours' cattle to their new grazing area and everybody who we saw greeted us cheerfully. The views over the valley are tremendous with 3 different peaks/volcanoes in view all the time. Ruminahaui, Corazon and Atacazo were our favourites, and from time to time you get a glimpse of Cotopaxi through the clouds too.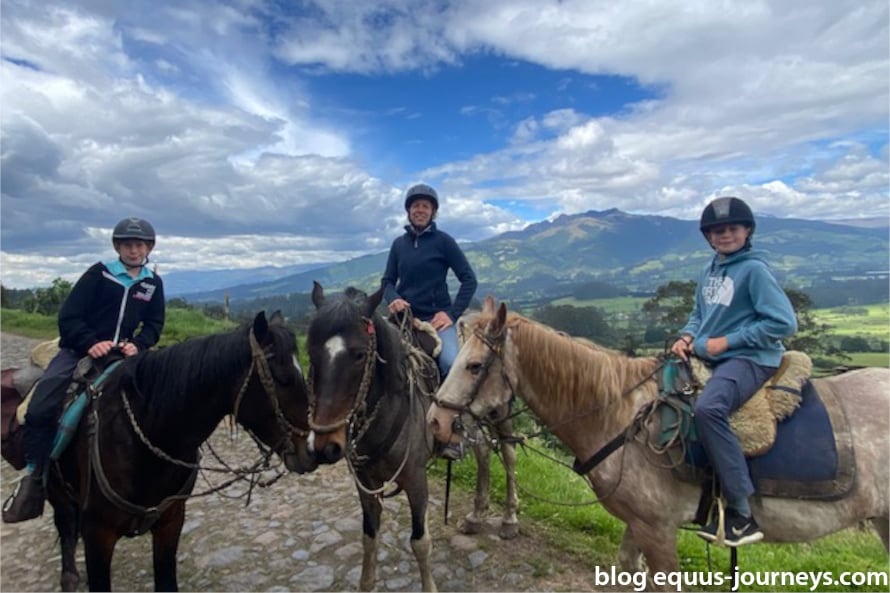 Riding holidays at Hacienda la Alegria

Gabriel and his team can host you from the hacienda on a centre-based riding holiday, and this is a great option for a short stay or a family visit too. However the main trip that they run are a few different rides from hacienda to hacienda (or camping!) for 10 days. On these rides you can ride to many different volcanoes and craters and really take in the wild scenery of the Ecuadorian Andes on horseback. These trail rides and expeditions on horseback are really popular and with good reason: the horses here are a pleasure to ride and are well loved. The scenery is dramatic and ever changing as you pass through different valleys.

The things we most enjoyed about our stay was how welcoming the staff and local people were, but even better was the three collie dogs who were so happy to see us every time we came back to the Hacienda. We are sure to come back and do one of the longer rides next time!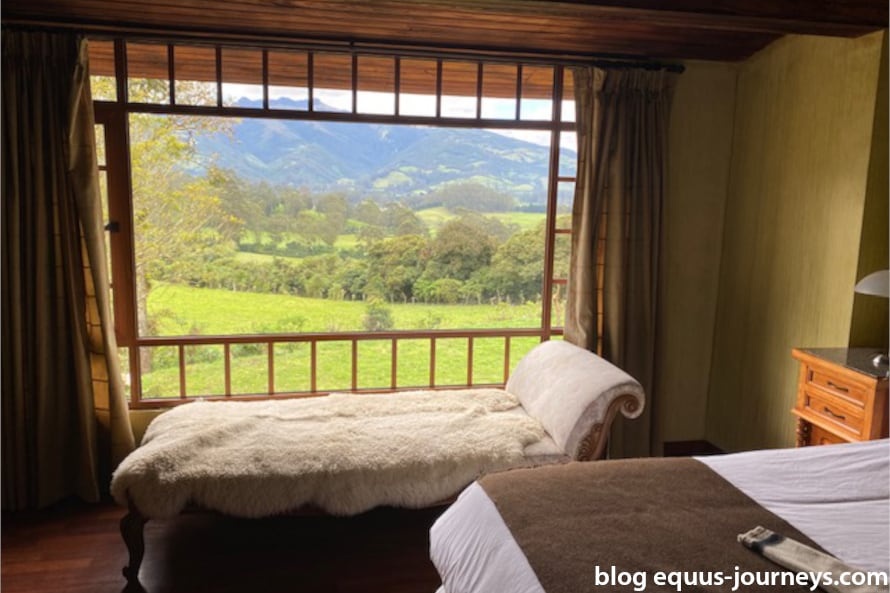 More information:

To find out more about our rides, please visit
our website
.
You may also enjoy reading: