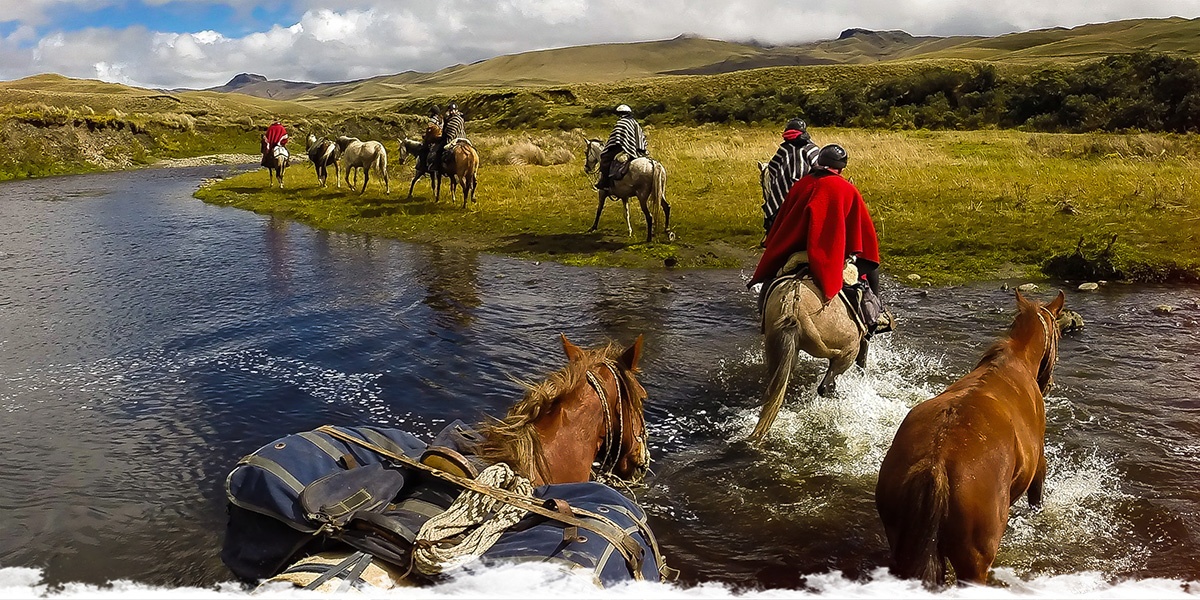 Meet your guide in Ecuador: Gabriel
From growing up in the family Hacienda in Ecuador to welcoming international riders on exhilarating trail rides in the Andes, Gabriel, your guide in Ecuador, shares his story with us in this exclusive interview.

Horseback adventures in Ecuador

Visiting Latin America always involves adventures. Ecuador, a small country on the west coast of the continent is a paradise no matter where you look. From the rugged coastal provinces to the Galapagos islands, not to mention its incredible mountainous regions and legendary volcanoes, the country is an absolute paradise for adventurers, and especially for those willing to explore it on horseback. At Hacienda la Alegría, located just an hour south of Quito, you will be able to kick start your riding adventures deep into the Avenue of Volcanoes with your local guide and horseman extraordinaire, Gabriel, alongside his team of chagras.

The beginning of trail rides in Ecuador

When did you start riding?

G: As far as I can remember, I have always been on a horse. I started riding and jumping at a young age and as I got older I also gave Polo a try as well. You see, I come from Machachi, south of Quito, and this region is known as the 'Capital of the Chagras'. 'Chagras' means 'man on horseback' so there was really no doubt that horses were always going to be a big part of my life.

How did you end up offering horseback riding holidays to international riders?

G: It was a very natural process, in my opinion. My family has always been involved with horses, my grandfather bred racehorses and my dad was an excellent polo player. Horses have been a part of my family for many generations. However, I have always been keen to incorporate horses to Ecuador's tourism industry. This is how I started to seriously think about possible trail rides for international riders. My dream is for Ecuador to be known as the perfect destination for horseback riders. We have so much to offer, and when riders from around the world visit us, they can immediately notice the huge potential these trails have.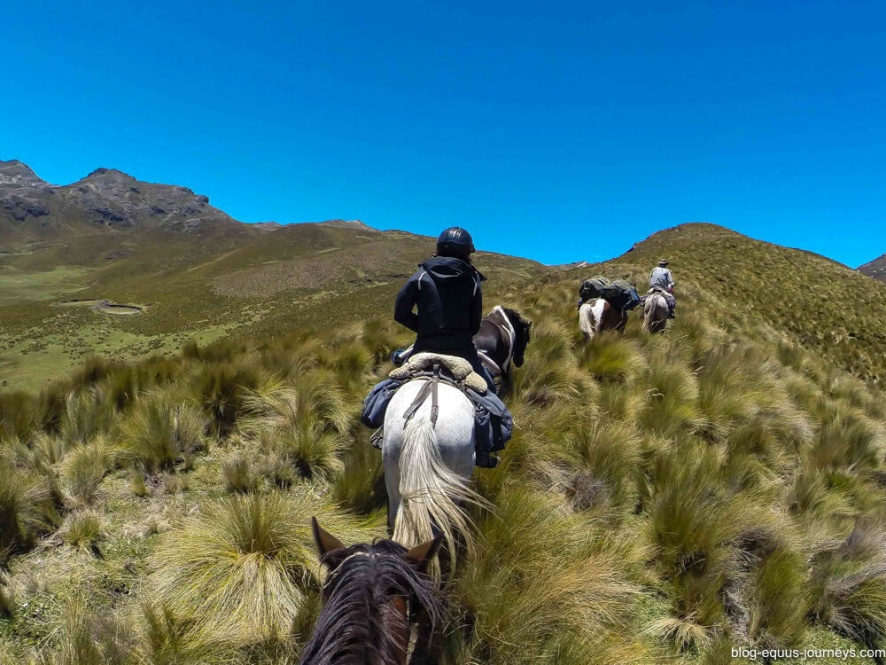 How long did it take you to set up your trail rides? Did you just go for it?

G: No, not at all. For 20 years we used Hacienda la Alegría as a vacation camp where the main activity was, of course, horse riding. We started doing short rides across the local mountains and Ecuadorian paramo, but we seemed to keep adding days to these excursions. Then we started riding for 3-4 days...until at one point we were riding for 6-12 days on horseback!

Discovering the Andes in the saddle

How did you end up discovering these fantastic trails?

G: A couple of friends and I decided one day that we needed to really explore the Andes, so we embarked on a 34-day journey in the saddle. We rode across the mountains from Colombia all the way to Peru! It was a very enlightening experience - during this horseback adventure I learned a lot about myself, but I also knew I wanted to show everyone all the breathtaking wonders I just had the opportunity to see. I studied many routes and explored even further...Today I am very happy with these trails, each of them is unique in their very own way.

How many different trails do you ride?

G:
Well I can tell you that I know more than 10 different trails, and I never get tired of riding through either. The magical thing about Ecuador is that you have many different ecosystems, so every 3-4 hours riding through the region you will notice that the scenery and landscapes are completely different from the ones you have seen a few hours before. Nature is just magical. Lucy Elder from
Horse and Hound
paid us a visit a few months ago and I think she was fairly impressed by our trail rides!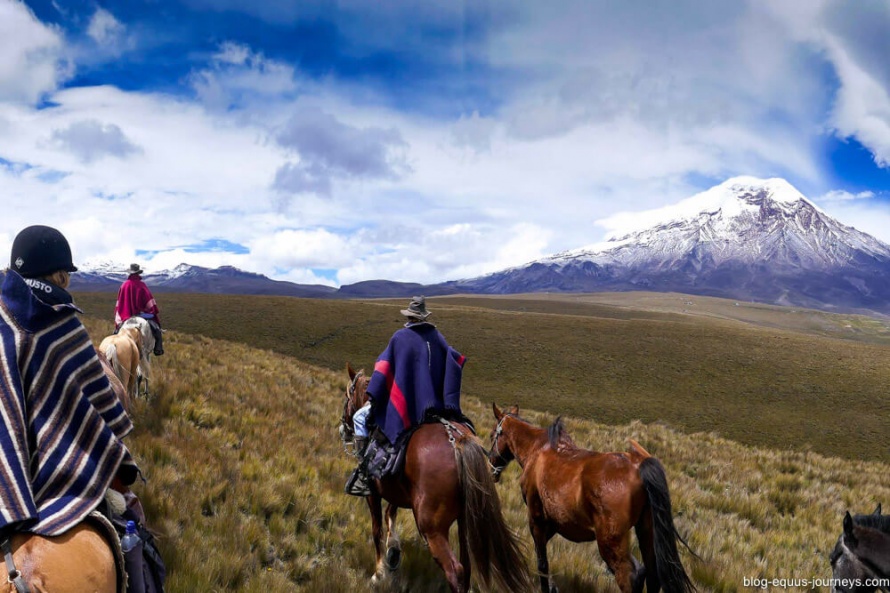 Would you consider yourself an experienced guide?

G: I have been working as an equestrian guide in Ecuador for over 16 years and was actually recognized by the OMTE as a 'Guide Master'. I am the only person in Latin America to have this type of recognition.

Hacienda's la Alegria horses and team

So, what is Hacienda la Alegría? What could you expect to find here?

G: Alegría in Spanish means happiness, so I think this sums up not only what you will find here, but what you will feel as well. At la Hacienda you will get to meet my entire family, from my daughters and sons to grandchildren. We are all here to welcome our guests with a smile. Our activities at la Hacienda are divided into two different areas. The first one is, of course, related to the horses, giving them the best care possible and improving our trail rides for the riders. The second area is relatively new, but it is related to the production of milk and artisanal cheese. As a family, we all have something to do and activities to enjoy, so it really is beautiful to see us all working around the clock on our family legacy. Our guests become members of this family as well when they visit.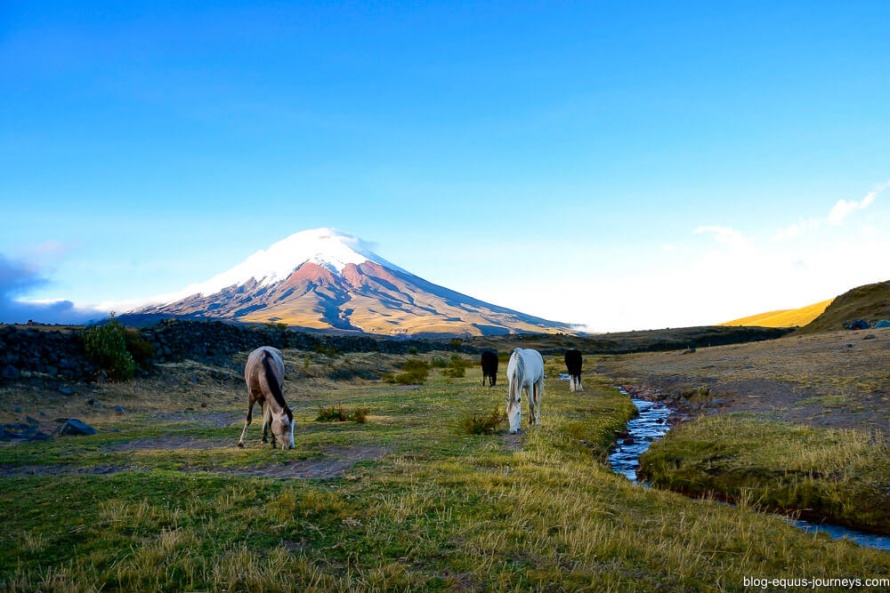 What do you love the most about being a riding guide?

G: My favourite part of my job is the endless interaction with the horses. Our horses are not just a part of the business, but they are team members, a part of this big family. I enjoy seeing the smiles on our guests' faces when they experience a connection with our horses. For us, the process of meeting your horse before the trek is very important. The first time the rider hops on, we can see our horses making a real effort to give the new riders a good impression. I might as well tell you that usually, our guests end up loving their horses so much that the last few days are usually very emotional, especially when it comes to saying goodbye.

Good reasons why international riders should visit Ecuador

What do you love the most about riding in Ecuador?

G: In Ecuador, you can ride 365 days a year. Because we are so close to the Equator line we do not have winters here so you have the possibility of doing a trail ride on any given day. Because of Ecuador's location, temperatures are also very pleasant, they range from 21°C during the day and an average of 10-12 °C at night. Not too hot nor too cold. Another thing I love about riding in Ecuador is the different ecosystems. You can really see something different every day, especially in the Region of Los Andes. I have noticed that many of our guests that have studied or read about Ecuador are very excited about the opportunities our rides offer to actually see for themselves everything the country has to offer. I always feel it is my responsibility to meet my guests' expectations, but if I can exceed them, then I will be very happy with my work.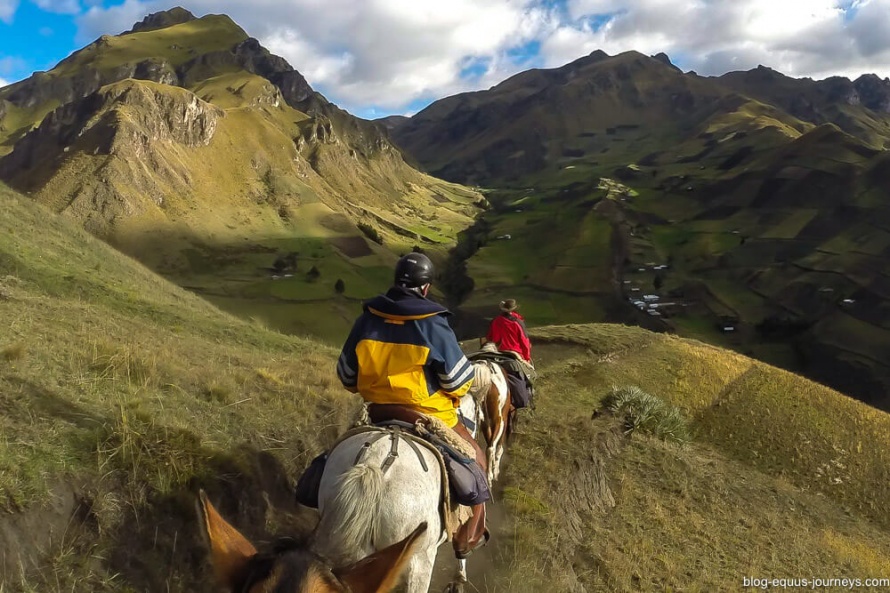 Why should horseback riders visit Hacienda la Alegría in Ecuador?

G: Ecuador is a land with various indigenous roots and here at Hacienda la Alegría we have named our trails in tribute to our majestic natural landscapes and our cultural history. Riders will find a family to welcome them and some great horses to venture with. Adventures and remote places are our speciality, so if you are up for a complete experience then we hope to see you soon!

More Information:

For more information, you can visit our rides in Ecuador
here.
You might also enjoy reading: