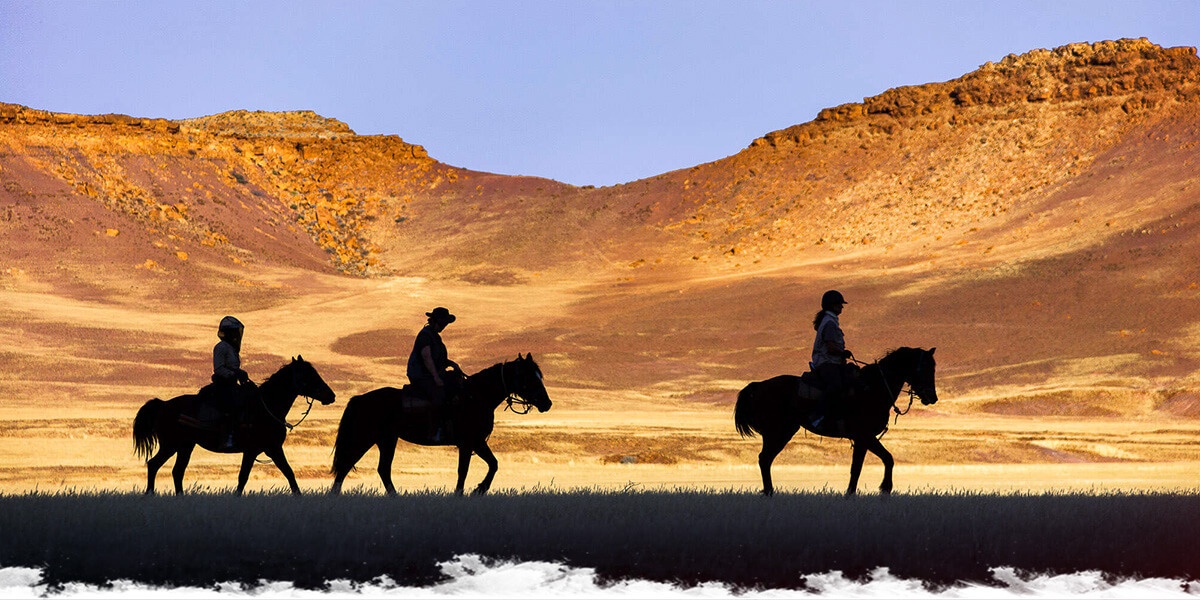 Sustainable tourism and horseback travel
"Sustainability"... The Goliath of the tourism industry? How do we combine international travel with the need for more environmental awareness? There are so many different ideas behind the very concept of sustainable travel. Spoiler alert: it's a little more complex than just avoiding long, carbon-heavy international flights. Here at Equus, this is something that is very important to us, and we thought that it was high time we brought the matter to a head.

According to the International Ecotourism Society, "ecotourism" is defined as "Responsible travel to natural areas that conserves the environment, sustains the well-being of the local people, and involves interpretation and education". To put it simply, it's about visitors creating a positive impact on the local community and the environment. How exciting is it to know you will be travelling (on horseback, but not only!) while at the same time making a positive change? "A better way to travel", undoubtedly.

At the end of 2020, I attended a workshop on sustainable tourism and responsible travel practices, with a view to make Equus Journeys a more sustainable travel company. We all need to be mindful of how we travel. We all need to do better. In 2021, we will be rolling out an exhaustive action plan in order to make every trip booked with Equus Journeys as carbon-neutral as possible and be more committed to responsible practices. This also includes our own carbon emissions in the office and during our own recce/fam trips. But more on that later…

In the meantime I thought I'd list several sustainable travel practices that you, as an Equus Journeys guest, can implement in order to do your bit. I really do hope you will keep these in mind for your next riding holiday, wherever your next adventure takes you! NB - it can also apply to your non-riding holidays...

10 good practices for a sustainable riding holiday:

1 - Think about your transportation options

Admittedly, one way of reducing your carbon footprint is to choose a more local destination. Trains, buses, or even car trips (preferably car pooling) are more eco-friendly than flights. But you shouldn't necessarily forget about your dream
African horse safari
or long-awaited horseback holiday
to South America
. If you want to be mindful of your carbon emissions, here are some ideas:
Choose direct flights over flights with multiple layovers.


Look for airlines that use renewable biofuels such as Lufthansa, KLM, Scandinavian airlines, Virgin Atlantic, or British airways.


You can also pay a little extra to help fund carbon offset programmes. Many IATA (International Air Transport Association) member airlines nowadays offer the possibility to add this to your ticket and have introduced travel offset programmes to help fund carbon-offsetting schemes, such as reforestation initiatives.

2 - Travel light

I know, easier said than done! But you'd be surprised by how the weight of your luggage can impact your carbon footprint. So try to keep your luggage as light as possible, plan to reuse and ask us if your holiday offers a laundry service!

3 - Mind your waste

At home and overseas, I can't emphasise how important it is that you make sure you dispose of your waste the proper way. Recycle, bring your own toiletries (small soap bars and bottles - keep weight in mind!), and don't necessarily print everything out. If you travel to a country where there are no or limited recycling facilities, you should consider bringing some of your trash home (batteries, bulbs) to be recycled properly.

4 - Support the local economies, but be mindful of your actions.

By going on a
riding holiday with us
, you are helping support
a team of locals
- our guides are almost always born and raised in the country you'll be riding, and they rely on a string of local actors to build their trips (accommodation, transfers, additional activities...). However, it's also easy to tip the balance and you should be careful not to give money when it's not going to be used responsibly. "
Give, but give responsibly
" should be your motto when travelling, and especially in poorer countries. This is a tricky one, but we should be careful not to encourage the culture of begging or dependency by giving away presents or money to children without thinking of the consequences. In many countries, this can very sadly lead to children being pulled from their schools by their families to engage in the far more lucrative business of begging.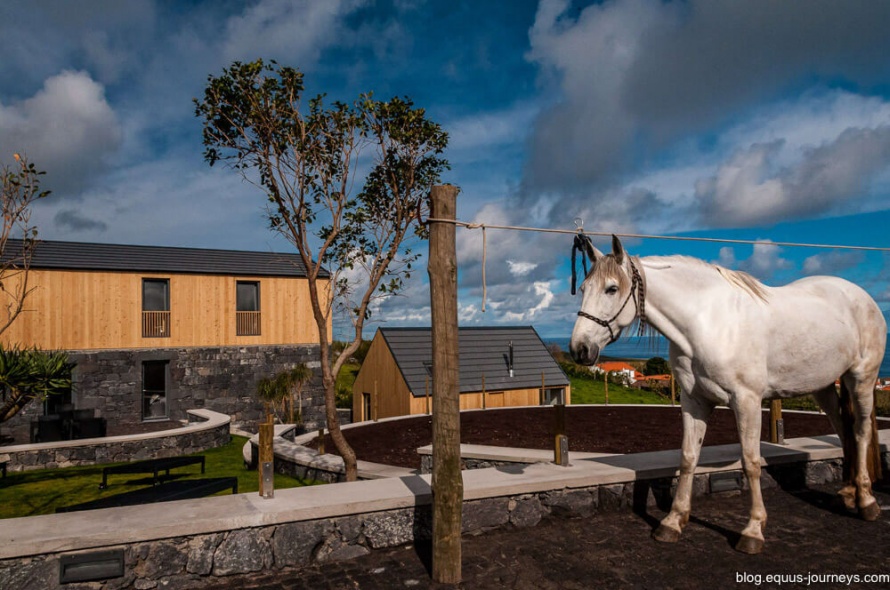 5 - Choose a destination that values sustainability

Have you ever thought about your destination's commitment to sustainability? The
Environmental Performance Index
is a good resource to see how well countries are doing in terms of
environmental performance
. Many European countries are at the top of the list, including some of our top riding holiday destinations: France, Finland, the UK, Norway, Australia, or Spain are all in the top 15.
6 - Be mindful of how you use natural resources

Again, this is something you should already do at home - turn off the lights, don't overuse the AC, and prefer short showers over long baths! But you should be even more aware of this when visiting countries where resources are scarce (ie: really, please don't be tempted by unnecessarily long showers in Namibia, where water is such a precious resource). Another easy tip: if you're going on a camping trip, prefer biodegradable shampoos, soaps and detergents. Those will not generate any unnecessary pollution to the environment if you need to bathe in rivers, lakes, or basically anywhere that has not been touched by the magic of modern plumbing!

7 - Avoid single use plastic.

As a travel agency, we strongly encourage our local teams and partners to come up with plastic-free alternatives to picnic plates and cups, water bottles, etc. But you can also contribute at your own level with very simple actions: you can bring your own reusable water bottle, for instance. If you're going on a camping trip you can also bring your own camping utensils (knife and fork, etc.). Earlier on, I wrote about flying responsibly. Make sure to bring your own travel cup, earphones and sleeping mask, and turn down your airline complimentary ones. Just imagine how much plastic could be saved if we all just said "no, thank you"...

8 - Respect the wildlife and protected areas.

A very simple rule, granted, but I've seen it broken many times. Do not buy wildlife products and don't buy photos from anyone exploiting wildlife. Don't bring keepsakes taken from protected areas. In many countries, such as Mozambique, it is actually a criminal offence to bring back something as simple as a little bit of sand or seashells.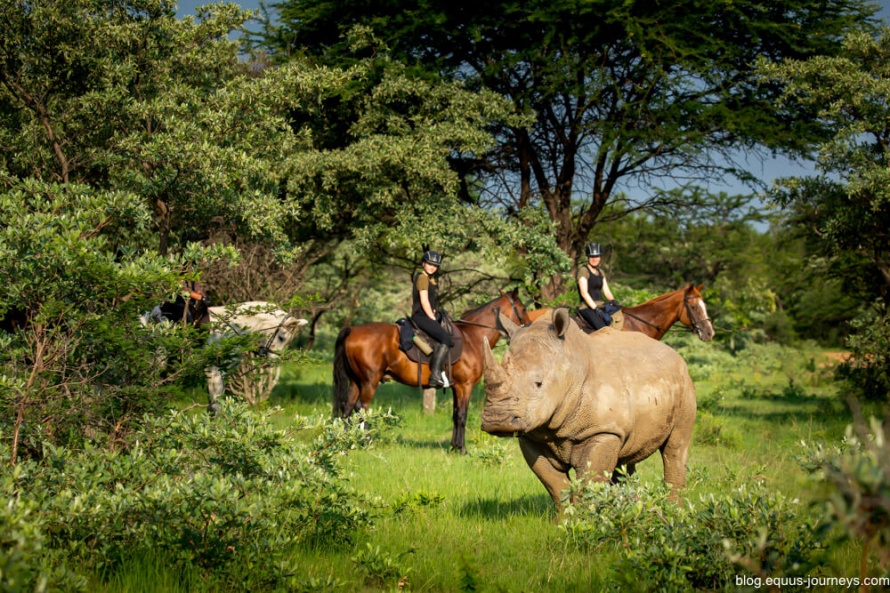 9 - Learn about local traditions and culture.

Sustainable travel is not just about being eco-friendly, it's also about respecting and supporting the locals. Behave appropriately, learn a few words of the language, and respect local traditions, even if they might differ from what you know at home. Don't be that person who wants to ride in India but complains about the lack of beef burgers!This brings up the subject of animal welfare, and especially horses in our case. We take every care to ensure that horses on our trips are treated respectfully by their owners. However, in many countries, horses are business partners rather than pets. Horses in Mongolia are not handled the same way we handle our own horses in western countries. You should take no offence in this, but rather go into your holiday with an open mind and ready to accept cultural differences.

10 - It starts at home

All of this is all fine and well but really, it's all very pointless unless you also apply them to your daily life!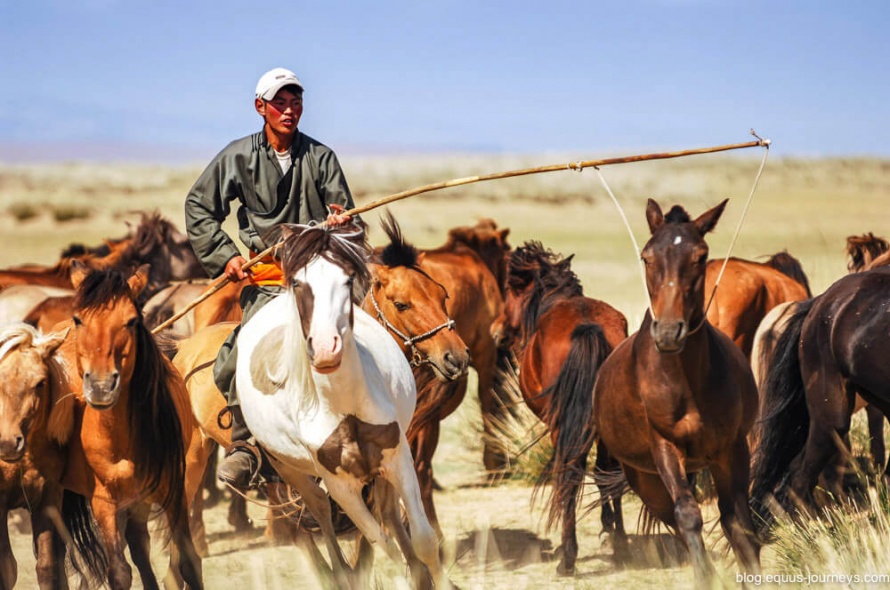 Sustainable travel doesn't have to be a challenge, but it can become something we can all aspire to. Feel free to share your own sustainable practices in the comments!

More information

You might also enjoy reading: