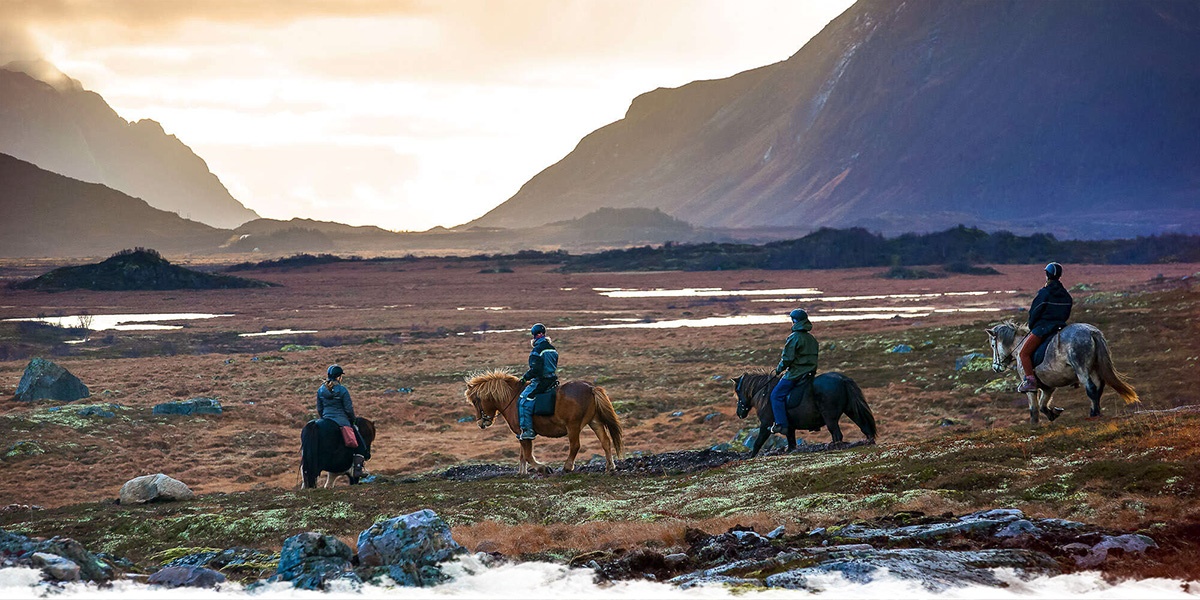 The alphabet game... Riding holiday edition
For a little bit of light-hearted fun, we have compiled the "ABC's" of what a riding holiday is all about! Feel free to share with us what your own alphabet would look like in the comments - we would love to read your own version.

A for adventure

Most of our riding holidays offer some degree of adventure. Of course, some are more relaxed but we have some really exhilarating trails and expeditions across the world for those with an adventurous streak. From crossing the Andes on horseback to riding in the French Alps, we have something for every aspiring horseback adventurer.

B for beach ride

Very popular amongst our riders,
beach rides
are always a big hit! Is there a better feeling than cantering (or galloping!) down endless beaches? Whether you choose to go to Spain, South Africa or France, a beach ride is always a fun ride.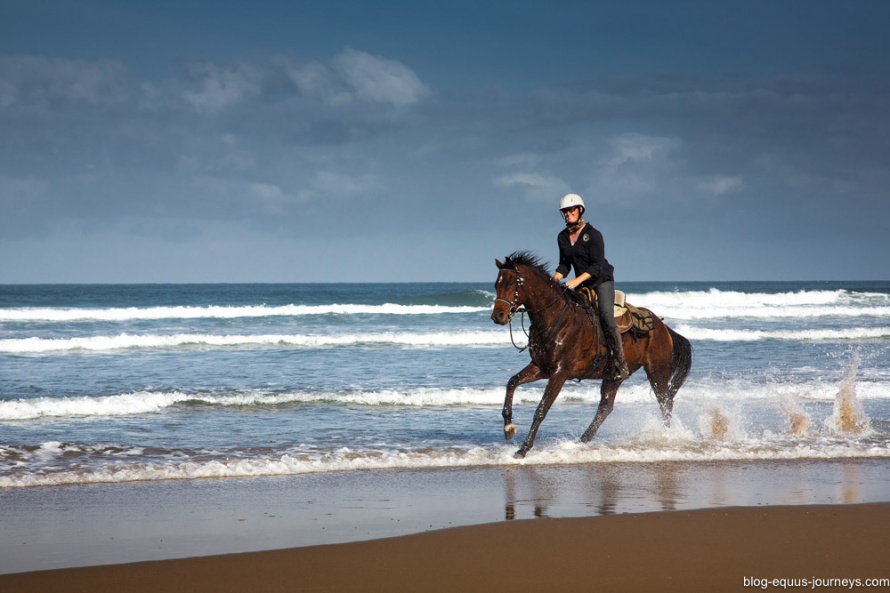 C for canter

Trail riding is an exercise in endurance. Of course, you should not expect to canter all the time… But those sunset or beach canters are sure to make a lasting impression. Some of our rides offer a particularly fast pace, with fit, forward going horses: make sure to check out the "
fast rides
" section of the website for a selection.
D for dressage

We're not just about that trail riding life! We also offer training holidays and we have dressage centres in Spain, Portugal and Italy for those wanting to perfect their dressage skills. Each school is different but you can be sure to come back from your
dressage holiday
with new skills under your belt.
E for endurance

Trail riding is very often compared to endurance riding. We do have specialised riding holidays with a strong focus on endurance riding. In
Morocco
or
Namibia
, for instance, you can event compete in an official FEI endurance event!
F for friends

As we like to say… There are no strangers on a riding holiday, only friends that you haven't met yet! Whether you are going onto your holiday with a partner, with a friend or perhaps on your own, you will meet like-minded people with a passion for trail riding and travelling the world on horseback.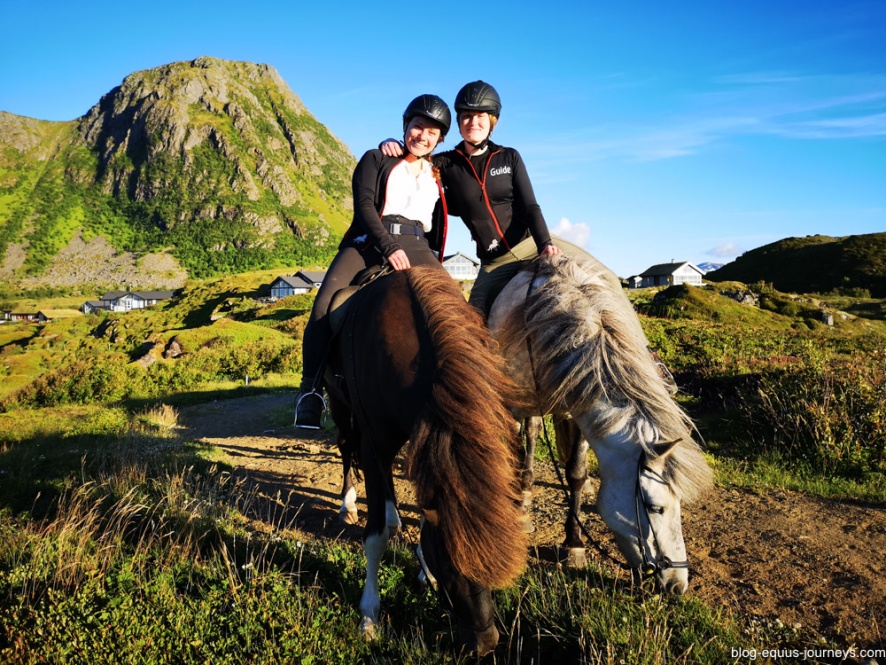 G for guides

Our guides are superstars and excellent at what they do. They do their jobs for the love of horses and are always happy to share their country and culture with guests.

H for helmet

Here at Equus Journeys our stance is to recommend our riders to wear a helmet on all rides. Helmets are not mandatory on every horse riding holiday but you will likely be asked to sign a waiver if you decide not to wear one. It is also important to check that your travel insurance policy will cover you in case you have an accident when riding without a helmet.

I for islands

J for joy

Do I even need to elaborate? There is nothing like a riding holiday to blow off the cobwebs and feel rejuvenated! Pure joy…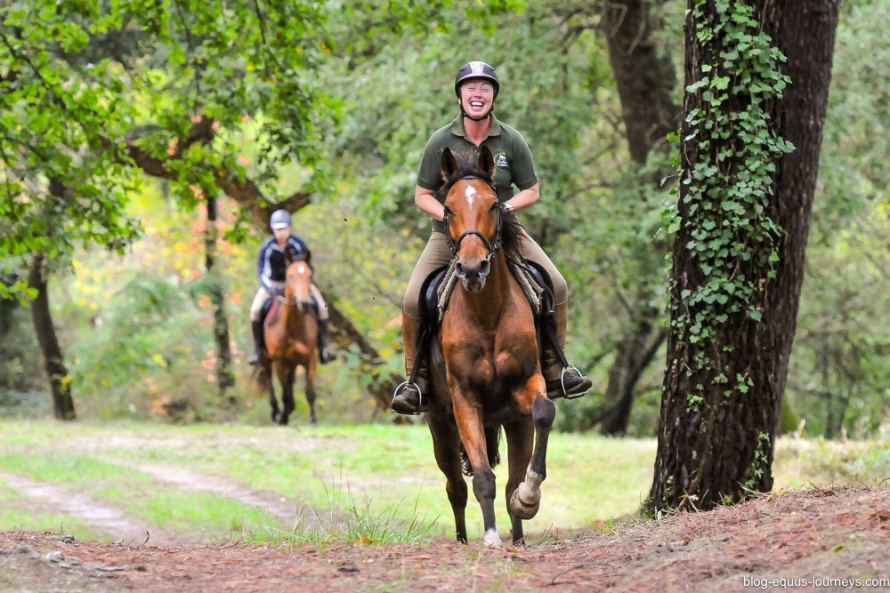 K for kids

Although you may be tempted to leave them at home and enjoy a holiday to yourself (no one will blame you!), you can also make this a big family holiday and bring your children. We have a rather exciting selection of
family horseback holidays
available on the website, with something for everyone.
L for leave no trace

Discovering the world on horseback is a very eco-friendly way to travel, especially on pack trips and riding expeditions where you are supported by pack animals rather than a back-up vehicle.

M for mountains

We mentioned beach rides before, but mountain rides should not be overlooked! These are usually remote and extremely scenic rides. They tend to be a little slower due to the nature of the terrain, but they are a good choice for those who want to really escape and reconnect with nature.

N for new experiences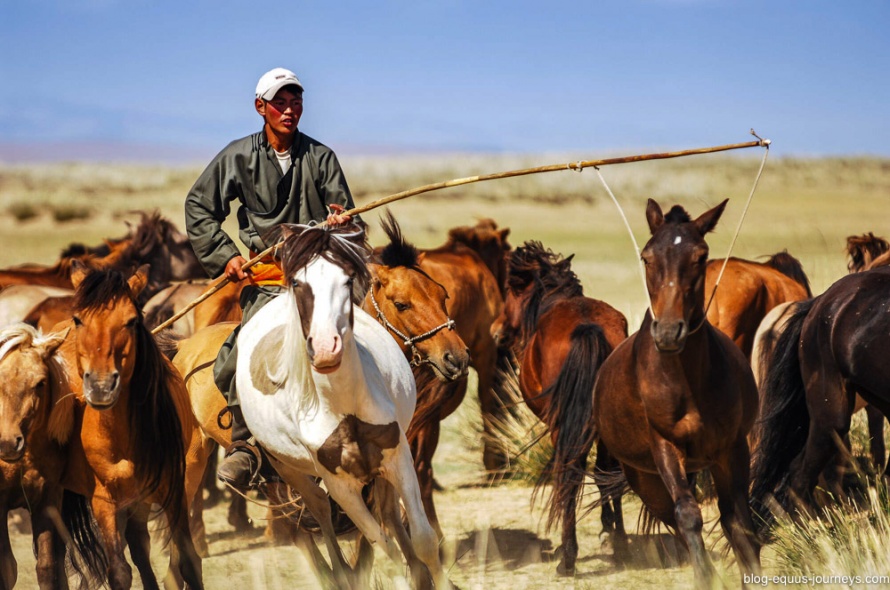 O for organisation

At Equus Journeys, a dedicated equestrian travel consultant, with a wide and varied knowledge of the rides, will look after your holiday from start to finish. We take care of the small details such as hotel nights, transfers and travel arrangements, and work with competent guides who will make sure your holiday runs smoothly from A to Z.

P for pack trip on horseback

Pack trips are long rides where your belongings are transported by pack animals: horses, yaks or camels for instance. This enables you to reach remote areas that wouldn't otherwise be accessible. These rides often involve camping as you venture off the beaten track and you will have to pack light.

Q for Quarter Horse

Right so, "Q" was not an easy one! But I think "Quarter Horse" fits the bill :). The star of our ranch holidays, the Quarter is an easy horse to fall in love with... like many other breeds you will get to ride, sometimes for the first time, during your horseback vacation. We're thinking Connemara ponies in Ireland, Friesians at Ant's Lodges in South Africa, Lusitanos in Portugal, Criollos in Argentina, and many more!

R for ranch vacation

We have a variety of ranch holidays in the USA and Canada. From comfortable guest or dude ranches to more rustic working cattle ranches and cattle drives, ranch holidays are open to all sorts of riders. If you are interested in joining one of our ranch or western riding holidays, take a look at our blog post on
how to choose your riding holiday.
S for safari on horseback

Nothing beats the excitement of being face to face with an elephant or the tranquillity of watching a herd of grazing zebra in the distance. Safaris where you might encounter elephant, lion or buffalo are only for experienced riders. We also offer safaris in areas where there is no dangerous game and they are suitable for all levels of rider and young children. The accommodation varies from luxury safari lodges and safari tents with their own private bathrooms to bush camps with bucket showers and long drop toilets. You can check out our
options on the website.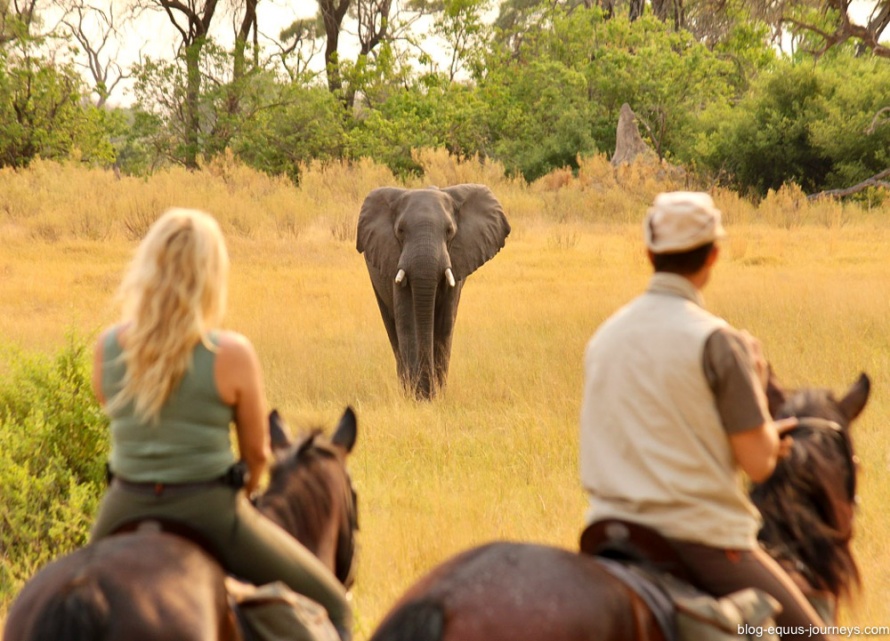 T for trail riding holiday

Our most popular type of riding holiday. Trail rides are rides where you will change accommodation every day or every other day – riding from point A to point B. Your belongings are transported by a back up vehicle so you need only relax and enjoy the ride!

U for unforgettable memories

Some of my best equestrian memories come from my riding holidays. The horses, the scenery, the companionship, it all makes for a memorable adventure.

V for variety

As they say, variety is the spice of life! As you may have gathered by now, we have a rather extended selection of riding adventures – we operate in over 45 countries, have options for novice and experienced riders alike, family holidays, training programmes, expeditions on horseback and everything in between.

W for wish list

Oh, the ever growing of places you want to see from the saddle... It's as long as my arm!

X for x-country jumping

Another option for a riding holiday is to chose a cross-country jumping holiday. We have several specialised holidays in Ireland, and some other rides offer cross-country jumping as part of their holiday package –
Horizon in South Africa
, or
Bitterroot Ranch in Wyoming
for instance.
Y for yippee!

I.e. What you'll be thinking as you get ready for one of those unforgettable canters!

Z for zebra

Z is usually that one odd letter that you're struggling with in that sort of thing… But in this case "zebra" is the very obvious answer! Always a favourite on safaris, they can be very inquisitive (especially in private reserves) and sometimes may even tag along for the ride.

More information

You may also enjoy reading: