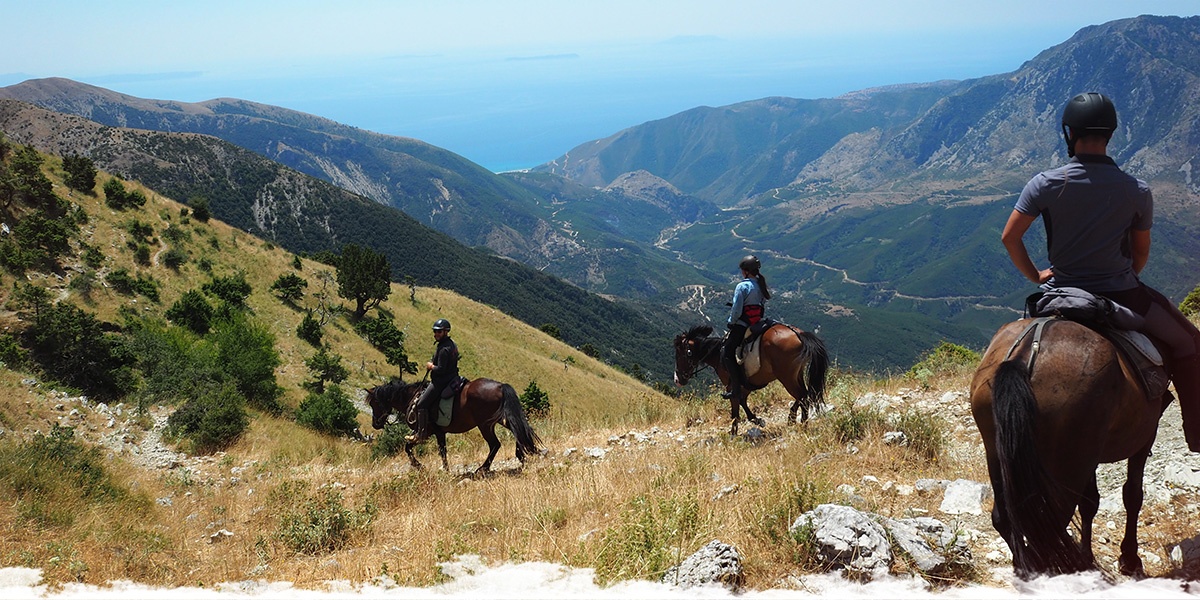 Meet the team in Albania: Kristina, Aurel and Ilir
Kristina, Aurel and Ilir are the heart and soul behind our riding holidays in Albania. The three of them have been inseparable since childhood and have come a long way together, from growing up in a country immersed in political turmoil to setting up their very own trail riding business in the Albanian mountains.

Kristina recounts their story for us.

"I could describe myself as a dreamer, a 'do it now' person and a forever activist" - Kristina

Children and horses

"The three of us, Ilir, Aurel and I started riding just for fun when we were kids. We secretly used every chance we got to ride horses during our early childhood. I remember my first time on a horse, I was 5 years old and spending the summer at my grandparents. It was an old ordinary horse used by the local cooperative to transport bread from one village to another.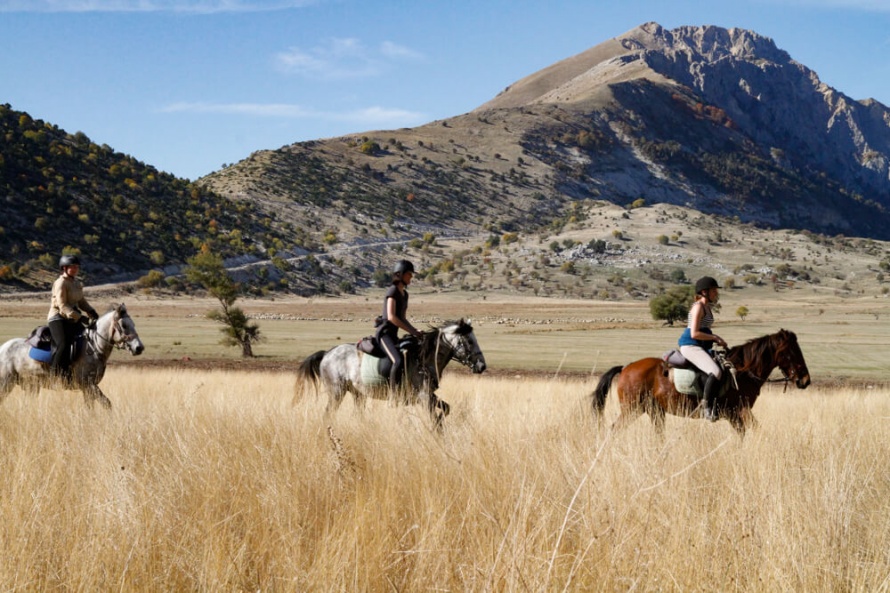 He was quite small, but in the eyes of a child, he looked big, powerful and brave. He made such an impression on me that I grew up with the idea that all horses were strong and brave! I also recall cooperatives leaving the horses and mules free during the day to graze on the pastures when they were not needed for labour. "Borrowing" these horses during the day, and returning them back in the evening before they were picked up became something that gave beauty and freedom to my childhood."

A self-taught equestrian

"During communist times in Albania, horses and other animals belonged to the state and were managed by cooperatives. Riding horses as a sport or for fun was forbidden and considered to be a capitalist hobby. Only the army was allowed to ride and breed horses at the time, and farmers could only use them for agricultural purposes. When riding out in secret, our fear of getting caught was always there.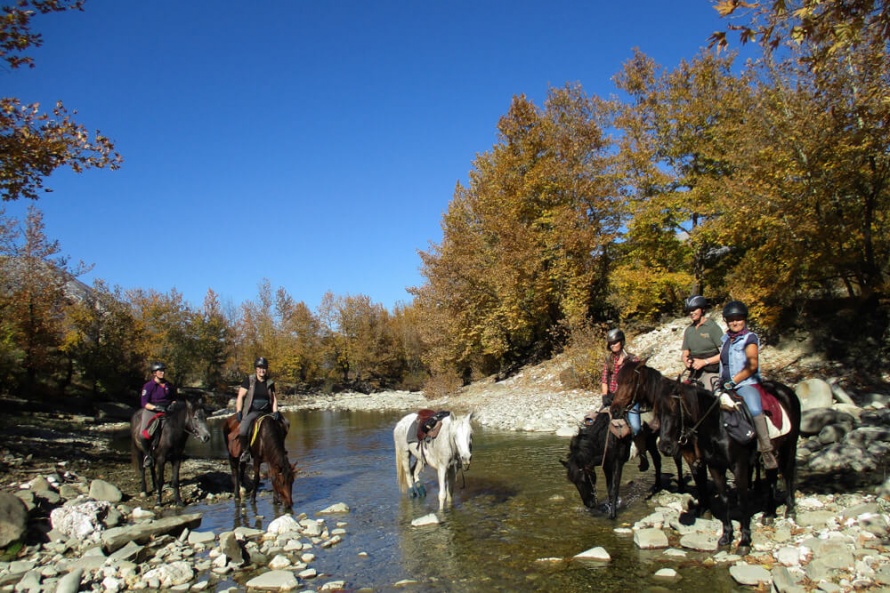 Not only I, but all the other children were caught at least once riding bareback. My grandparents were confronted with locals demanding them to stop me from riding more than once. Also, I had my fair share of falls, especially since I had to teach myself how to ride in secret. Later, with the years, I came to realize that people were more tolerant about riding in the villages than in the big towns. After the fall of communism, the agricultural system began to collapse and, unfortunately, many Albanian horses were lost."

Like riding a crazy stallion

"The three of us decided to achieve University degrees, Aurel in History and Geography, Ilir in Biology and Chemistry and myself in History and Archaeology, but I became a journalist. I worked for 8 years for BBC Albania covering cross-border issues and covering short stories for the news on local TV. I worked in investigative journalism for a few years, covering organized crime and mafia stories. I felt that journalism and riding had many similarities. Sometimes writing the truth is like riding a crazy stallion: you might fall a few times, but you must get back in the saddle.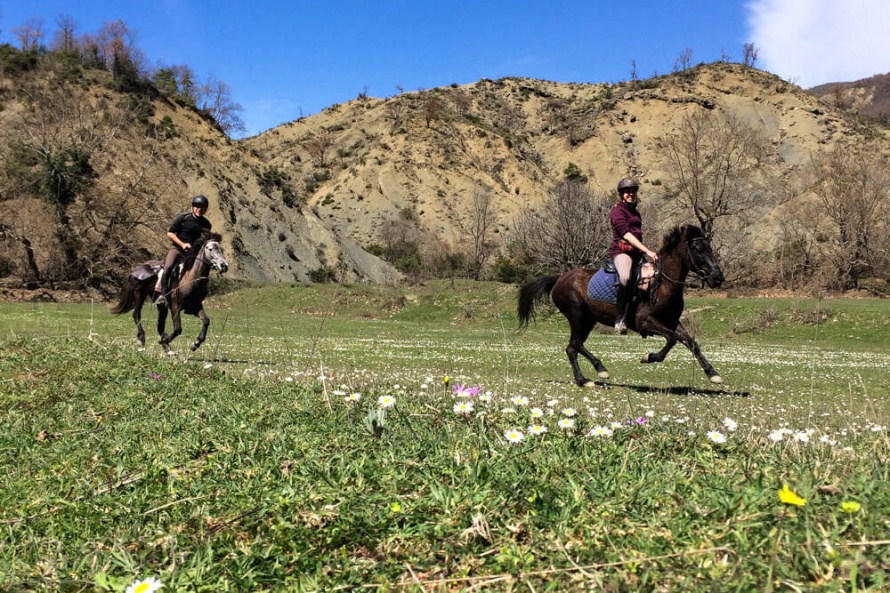 Riding horses taught me the most valuable things in life and what I like most about it is the sense of freedom. Riding has helped me to think, to act, to appreciate, to take decisions and to challenge myself - it has given meaning to my life. Who doesn't wonder about the meaning of life!? I married Aurel in 2000 and we have a daughter together, Sofia. Ilir is our closest friend and business partner."

A reason to stay

"We continued to ride out of passion and rented horses from local farmers. One day, we took some friends from Germany out on a trail with us. They were so impressed by the horses, the landscape, the country and the people that in a way, it pushed us to think about creating trail rides as a business. At that time, everyone was leaving the country looking for better living conditions. We were really looking for reasons to stay, and I found a very deep one.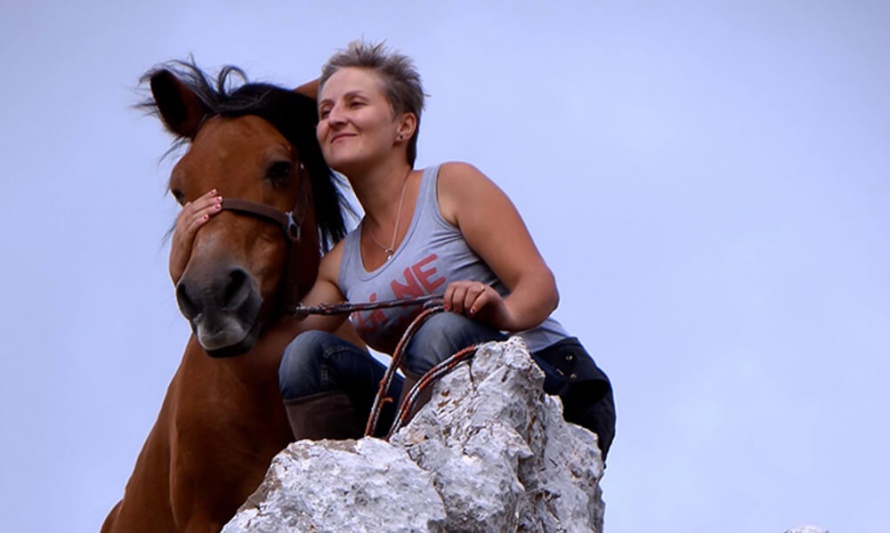 For me, it was enough to remember my grandfather. He had more reasons than anyone to leave the country when communism came in 1945. Even though he knew his life was about to change drastically, he stayed and confronted the situation. I understood that I had the opportunity to start a new life, that I was free to do what I love and in a place I love. I love Albania because of its history and nature, its horses and its diversity. But what I love most about Albania is its people."

Trail rides in Albania

"Together, as always, we decided to stay and bet on our country. We wanted to help out as much as we could, and our stable became the first, and only, outdoor riding centre in the entire country. We designed two trails and have been offering them to experienced riders for over 8 years now. Apart from us three, we have five other members of staff helping us regularly with the trail logistics and the horses' care.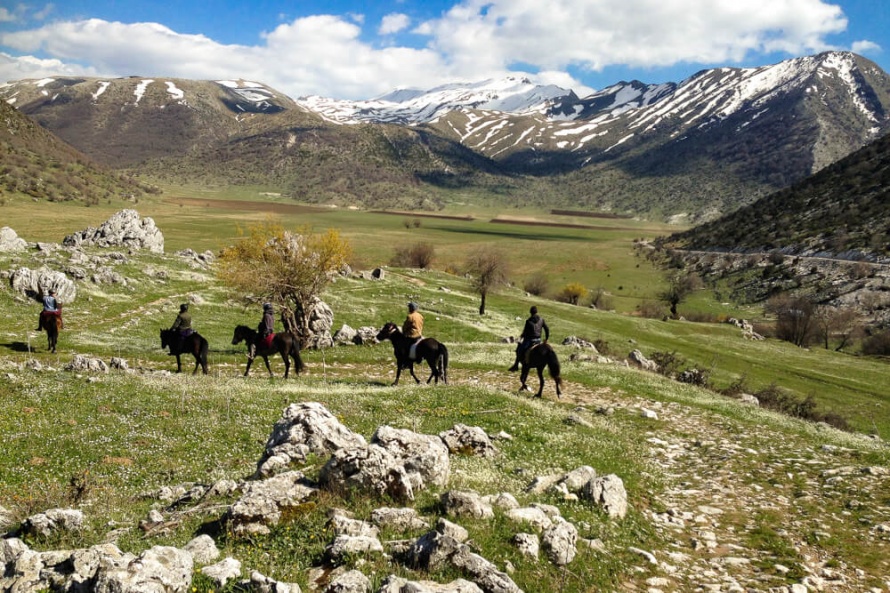 We also work with 12 rural families that make a living thanks to our riding holidays. Giving hope to these families in the mountains is one of the main reasons why we ride in these areas. Protecting our cultural heritage is something we care about deeply and protecting the Albanian horse - that is at high risk of extinction - is one of our many goals."

The Albanian Horse

"The Albanian horse is a special breed that shares the characteristics of the Tarpans and those of the Arabian horses (they arrived in Albania during the Ottoman occupation). Due to poor conditions, this breed has known a great deal of suffering. Hundreds of horses were lost within a few years and now there are no more than 1000 native horses left. In our mission to protect this species, we collected the best horses that we could find around the South Albanian mountains and started a breeding program that has been a great success.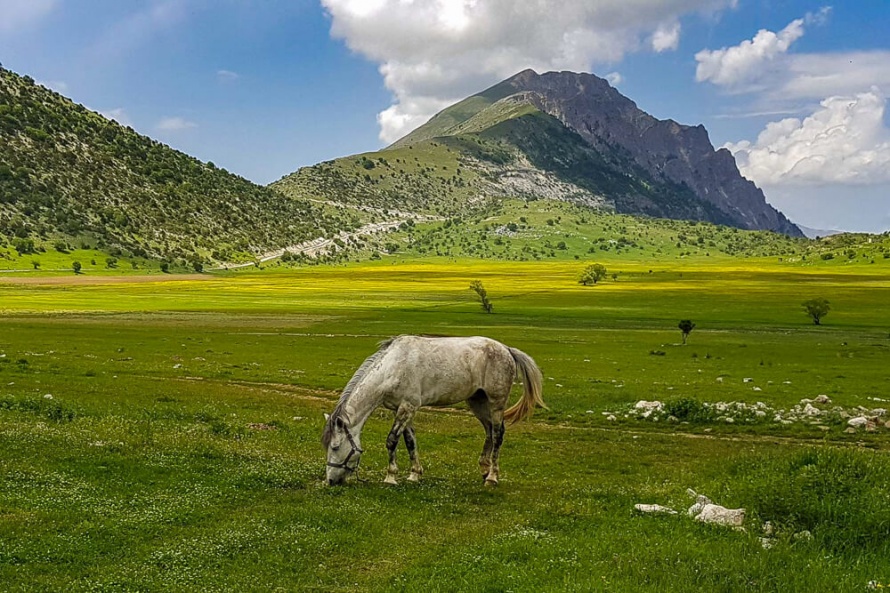 We currently own 38 Albanian horses (27 horses we use for trail rides and 11 are foals, born in the last two years in our stable) Our youngest, Paris, is 10 months already. We are even trying to lobby for the idea of a protection law for the breed. All of our horses are surefooted, well-behaved and great climbers - which is necessary on some of our steepest mountain trails. Like the Tarpans, they are clever and resistant, but as Arabian horses, they are fast and responsive. We are very proud of our horses. They may be small, but they are great companions for a trail ride."

Why visit?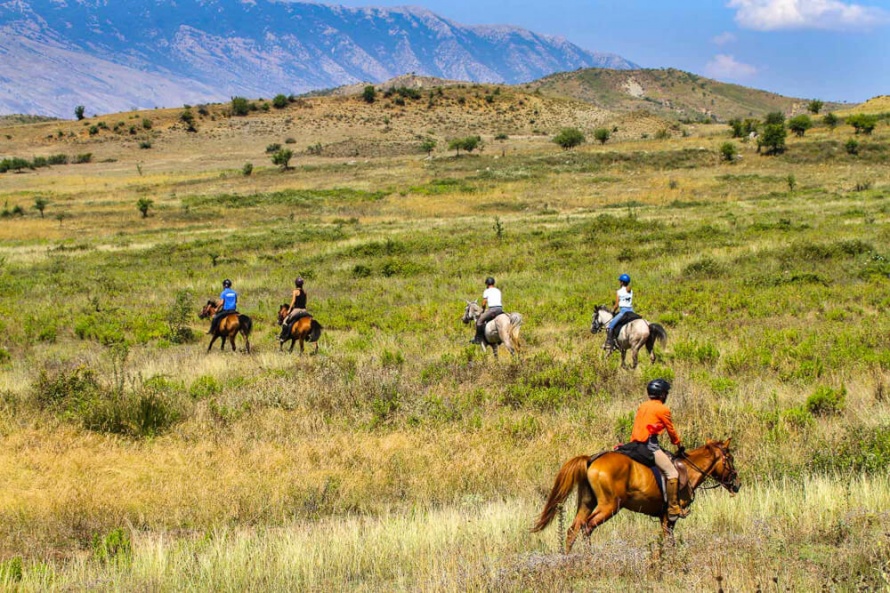 "Albania is the last hidden gem in Europe, it is still unspoiled by tourism and remains very authentic. Here you will find traditions, adventures and a tiny piece of heaven for horseback riding. The Albanians are generous, honest and friendly, they are willing to share their life stories with you and inspire you greatly. "

For more information:

You might also enjoy reading: