Five good reasons to ride in Ireland...
Equus Journeys' team member Iris has been fascinated by Ireland for as long as she can remember. Countless trips around the island and almost two years living in Co. Kerry later, she has listed five reasons why you should consider Ireland for your next riding holiday.
***

Top of the morning to you! I know, I know… I can see you roll your eyes from here. Starting an article about Ireland with an Irish cliché phrase. Typical. Well, I would hate to disappoint - it had to be done. To be fair, many of the clichés surrounding the Emerald Island have a grain of truth in them. Yes, the people are friendly and welcoming. Yes, you can experience 4 seasons in a day. Yes, you will find a pot of gold at the foot of an Irish rainbow... (OK fine, perhaps that one is a little far-fetched).

Until you can experience this all for yourself, let's have a look at some of the reasons - cliché, or not – that in my humble opinion make Ireland an absolutely wonderful destination for a horseback holiday.

1. The horses

Horses can make or break a riding holiday, in Ireland or anywhere in the world! Ireland has got many native breeds and our trail rides or centre-based holidays all have a really nice selection of horses for you to choose from.

Connemaras

This very versatile breed originates from the rugged west coast of Ireland. Connemara ponies are usually hardy and very intelligent, lots of fun to ride with a quirky personality. It is a lovely choice for those who fare better on smaller steeds, and children love them. When I lived in Ireland, my absolute favourite was a Connemara called Smokey: an amazing all-rounder and real confidence-giver. A Connemara pony is a great partner for a family holiday at Slieve Aughty centre in Co. Galway, for instance.

Irish sport horses (or Irish Hunter)

The Irish sport horse is the result of breeding an Irish draught with a warmblood or TB. They are athletic, strong and sure-footed. They are built for jumping and hunting, which means they are ideally suited to take you around the cross-country courses at Castle Leslie or Slieve Aughty. I loved riding the lovely Sunny at Slieve Aughty: he was a perfect cross-country jumping partner and obviously loved his job.

Irish cobs

Developed by the Irish gypsy (travelling) community, Irish cobs are known to be gentle, safe and steadfast. They are great with children and adults alike - they also come in all shapes and sizes. You can ride Irish cobs on our trail rides in Connemara or Kerry: I rode a great little cob called Ned on our Ring of Kerry trail. He was probably only around 13hh but a real pocket rocket and tough as nails!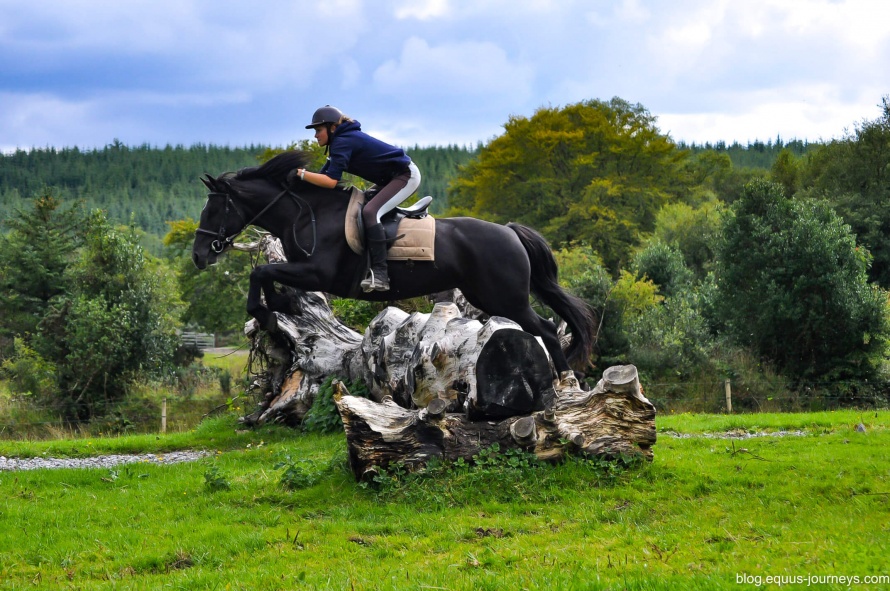 2. The scenery

I will willingly admit it: I am completely biased when it comes to Ireland. I have been lucky to see many fantastic places on my travels (Wyoming, the Azores and Botswana being at the top of my list) but the scenery in Ireland just takes the cake.

From dramatic cliffsides to misty mountains, endless deserted beaches and century-old castles, you will be spoiled for choice. We have several riding holidays in Ireland, each in a different area, with different types of landscapes.

When riding around the
Ring of Kerry
, you can ride across the McGillicuddy's reeks and under the shadow of Carrauntoohil (Ireland's highest peak), with a rejuvenating canter along Glenbeigh beach. If you choose one of our
Connemara trails
, you will start from the picturesque city of Galway before discovering Connemara and its rugged countryside. Not far from there
,
Slieve Aughty centre
is nestled between green rolling hills and Ireland's third biggest lake.
Castle Leslie
, in County Monaghan, offers typical Irish countryside views dotted with woodlands, emerald fields and sparkling rivers and lakes.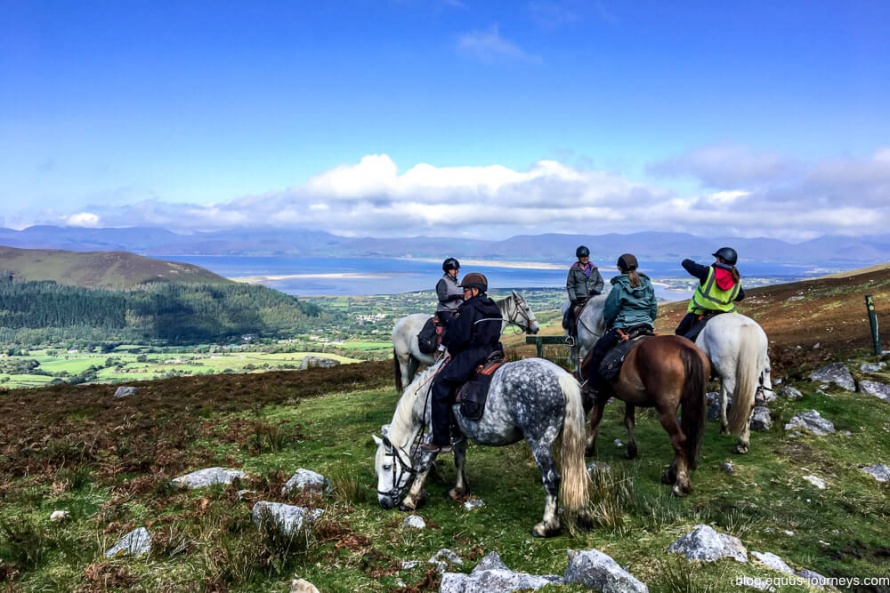 3. The craic

It's pronounced like "crack" but it means something entirely different! It is difficult to really explain what the craic really stands for. You could say it is a state of mind, really – it describes light fun, banter, and evenings out at the pub with a pint of the black stuff.

On a holiday in Ireland, you will very likely experience a bit of the Irish craic yourself. Just head over to the pub for a session and some traditional music, and you will see "what the craic is all about". And hopefully, after a week of riding, you will be able to say that your horseback holiday was great craic ;)

4. Accessibility

Located on the westernmost front of Europe, Ireland is easily accessible from almost anywhere in the world.

Of course, for our UK riders, Ireland is just a hop and a skip from Great Britain, with a short, affordable flight or even a ferry ride. Riders from mainland Europe will also find many flight options to Ireland's international airports (Dublin, Cork, Shannon in the Republic and Belfast in the north). If you are coming from North America, several companies offer rather affordable flights from the east coast hubs - Chicago, Boston, NY... You will be spoiled for choice.

Once you've arrived, you can either opt for a train or bus ride, or choose to rent a car. The bus and train networks are decent and offer comfortable options. Renting a car is a popular choice and it gives you more of a chance to go sightseeing before or after your riding holiday in Ireland, at your own pace. If this is something you are interested in, please feel free to contact me for tips and advice on what to do or see in the area. I know all the good hikes and food tours…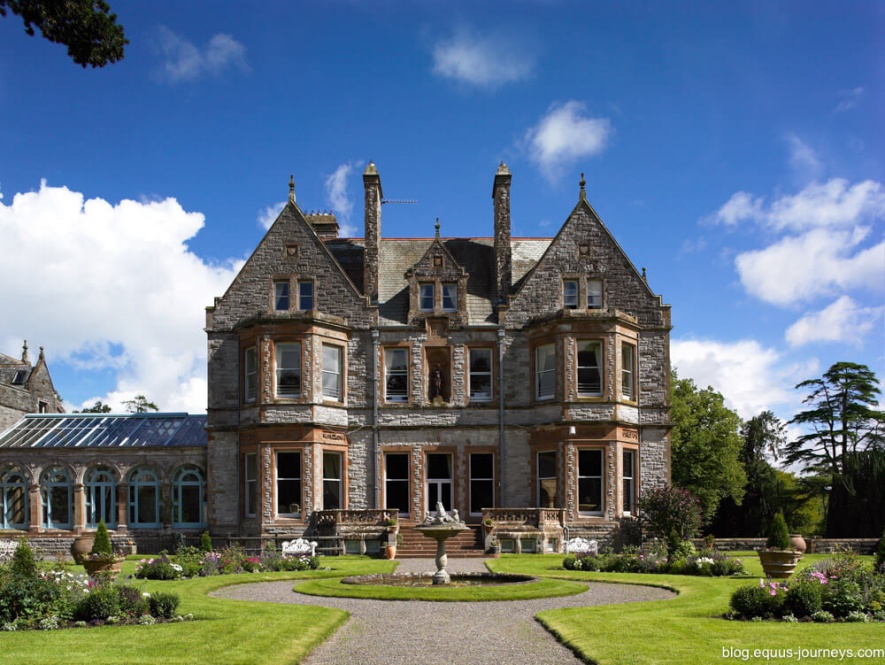 5. The weather.

No, just messing with you! Or... am I? Like I said before, you can expect all four seasons (and more...) in a day. You'd better be prepared - make sure to pack your waterproofs and a bottle of sunscreen. It will most certainly rain some in the course of your trail ride in Ireland, but you can be sure sunshine will soon dry you up. After all, the rain is why you get such vibrant, dramatic colours and those lovely rainbows. Up to you to go chase that pot of gold... I personally found that the springtime (April to June) and month of September tend to be a little drier, and also not as hectic as the busy summer months. In any case, there is no bad time to visit as long as you are prepared. As the saying goes, there is no bad weather in Ireland, only inappropriate gear.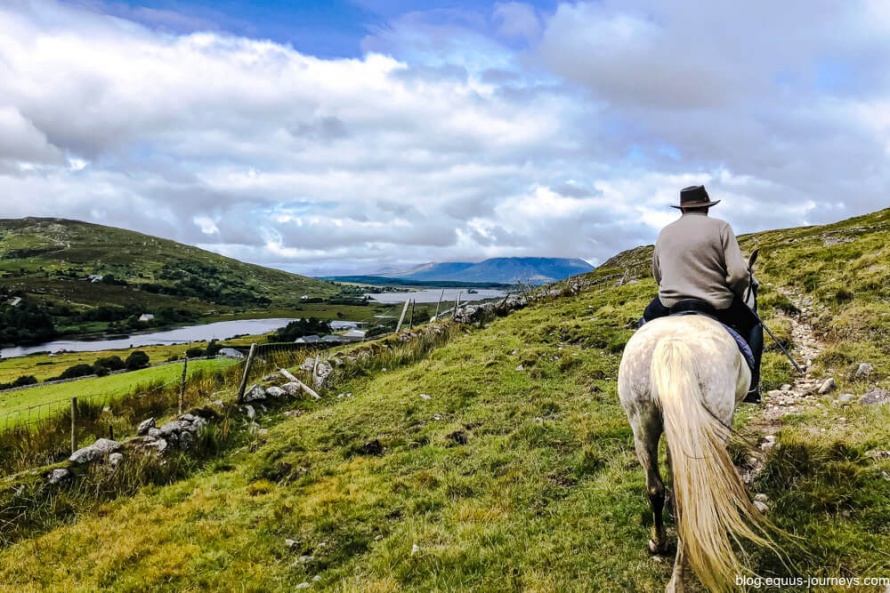 I hope I have convinced you that Ireland should be on your bucket list. It will be my pleasure to share our wonderful Irish rides with you and I hope you get the chance to experience it for yourself very soon.

More information

You may also enjoy reading