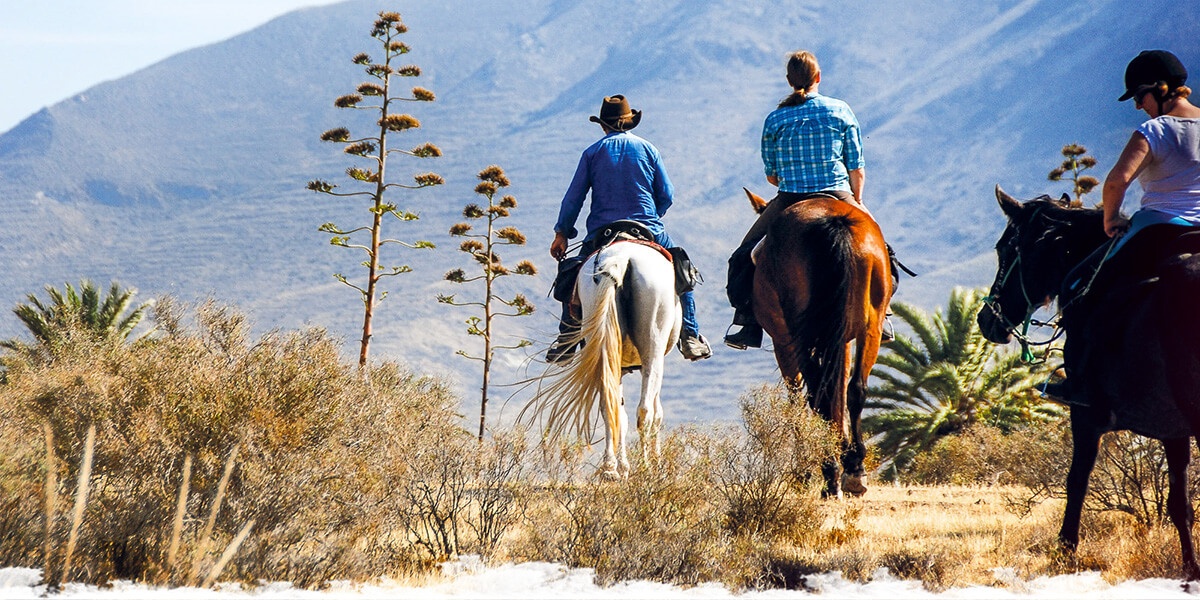 What's new in 2020 ?
Firstly, we would like to start by wishing everyone a happy new year! Let's hope that 2020 is the year of adventure. At Equus Journeys, we are extremely excited to start our 2020 by offering some fantastic new trail rides, horseback safaris and short equestrian breaks all over the world. So let's have a look and see what's new!

South Amboseli Safari

Add a little adventure to your 2020 and embark on a journey through Tanzania with this riding safari. Crowned by the highest summit in Africa, Mount Kilimanjaro is only a stone's throw away; with spectacular views at the foot of Africa's highest summit, this ride will certainly not disappoint. The African savannah is known to be a very flat area, with endless expanses of land, skies and far horizons, ideal for faster riding! You will ride through land belonging to the kingdom of giants, home to one of the famous big five, the African Elephant, as well as some of its most famous inhabitants (giraffe, zebra, wildebeests, and antelopes). Although predators prowling the lands are usually shy, on a horse safari you can never be sure what will happen which is why this ride is reserved to experienced riders, as you must constantly be on alert to spot some of the continents most dangerous inhabitants. After the heavy rain season which is usually from March and lasts until May, animals congregate and migrate in order to follow greener pastures. Depending on the time of year, you may encounter herds of zebras, wildebeest, eland and gazelle moving on their annual migration. This soon becomes a prime wildlife location, and a once in a lifetime experience to see some of Africa's most famous inhabitants.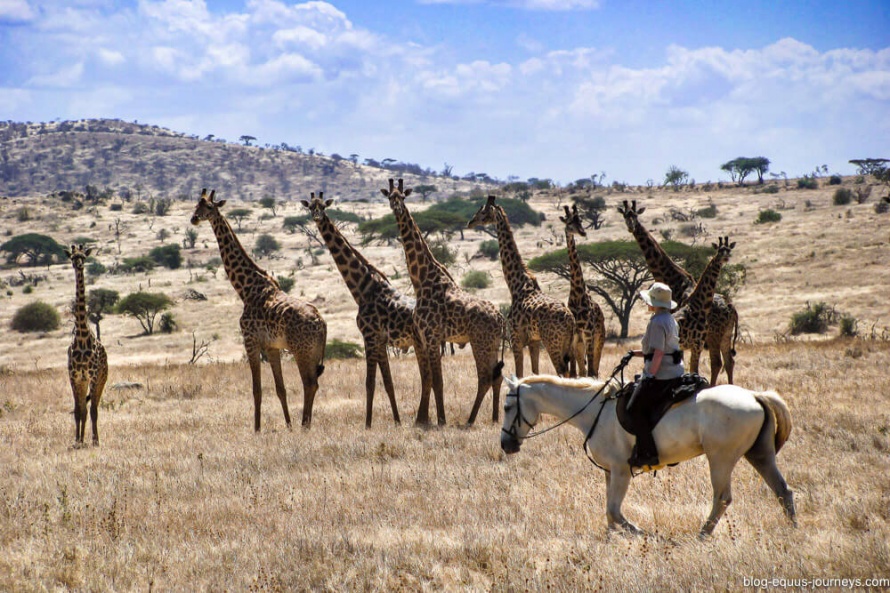 Expedition in the Rocha

Our new horseback holiday in Uruguay offers you the chance to step away from the typical hustle and bustle of tourist hotspots, and explore a country that is full of hidden gems. Culture and tradition is extremely important in the rural areas of the Rocha. The gaucho, a skilled horseman and a national symbol of this beautiful country, are greatly admired and are renowned legends in Uruguay. Although fewer than before, there are traditional working Estancias still located in the heart of the Rocha where these expert cattle herders dedicate their lives to their countryside and daily work. This is a rare opportunity to see first hand what a day in the life of a gaucho is really like. They welcome travelers to come and discover their history and way of life, and to celebrate your arrival, they will give you a taste of tradition and prepare a delicious asado lamb- a local delicacy that will definitely get your taste buds watering! When working with the cattle, the pace is usually slower as you guide the herd across the pasturelands, although there is still plenty of opportunity for long canters and occasional gallops across the pristine beaches and grasslands. This ride is suited to a more experienced rider as you must feel comfortable in all three paces as well as riding confidently in open space. This being said, the Criollo horses have been beautifully bred and trained from a young age on the estancia, and are extremely well behaved! They are well natured, have great characters, and will give you a confident ride across this magnificent region. Perfect for your next riding holiday in Uruguay!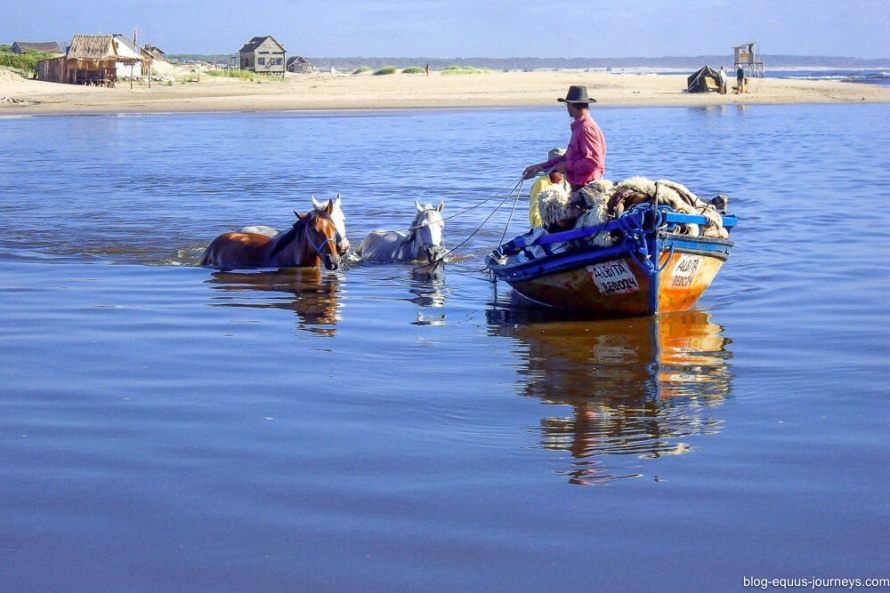 Virgin beaches of Andalucía

Andalucía is arguably one of Europe's most popular tourist destinations, known for its pristine sandy beaches, beautiful countryside and spectacular mountain range as well as 500 miles of pristine coastline. There is more to this region than what first meets the eye; significant stretches of coastline remain unblemished, particularly in the Cabo de Gata natural park, Spain's largest coastal protected area. This magically wild and isolated area is one of the few remaining places in the Mediterranean that will let you forget the outside world and send you to a place of tranquility. Our trail ride through the virgin beaches of Andalusia is accompanied by Manolo, a qualified guide with over 25 year's experience. He knows the region extremely well, and will guide you from village to village as you discover some of the most famous sets from the Wild West films. For those of you who are Hollywood film lovers, this is the perfect photo opportunity to get a picture taken on the set of some of the most iconic films. A shortened version of this ride is also available, making it the ideal escape for those of you with limited time.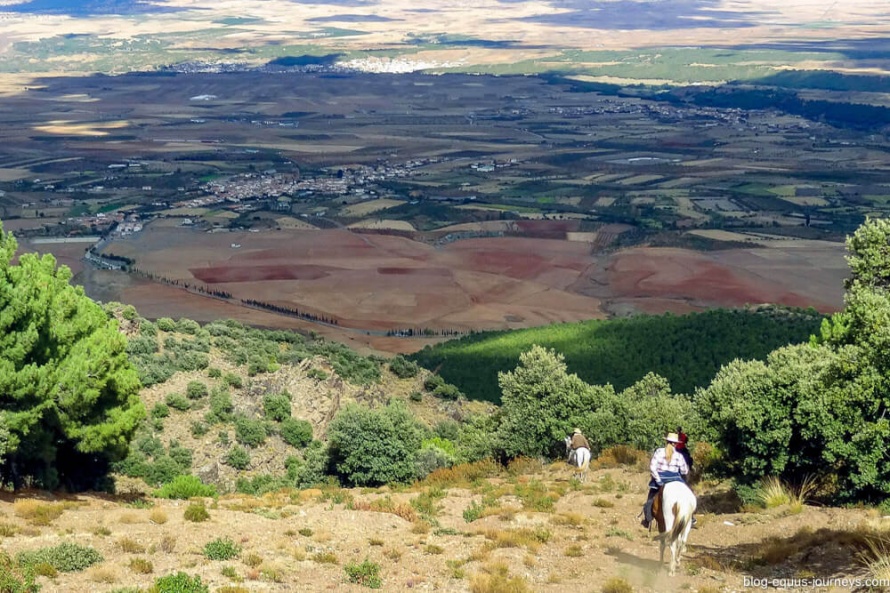 Riding in the Thrace Empire

Riding in the Thrace Empire in Bulgaria is the ideal opportunity to reconnect with nature. A country with 1/3 of its territory covered by mountains, you will discover a side to Bulgaria that not everyone gets to see. A side that is beautifully remote and untouched, that is true to its countries magnificent landscapes and unique variety of terrain. This trail ride will take you through the Bulgarian countryside, passing through the impressive archeological sites of the Thrace Empire. A good level of fitness is required for this ride as you will spend 4 to 6 hours in the saddle each day, riding over rough terrain. This being said, the fantastic Shagya- Arabian horses will guide you with ease across the beautiful Bulgarian countryside. The hardiness, toughness and endurance come naturally to these beautifully bred horses, making your long days in the saddle feel comfortable and easy. A perfect combination of exploration and relaxation, as you end your day in the spa hotel for some well deserved pampering!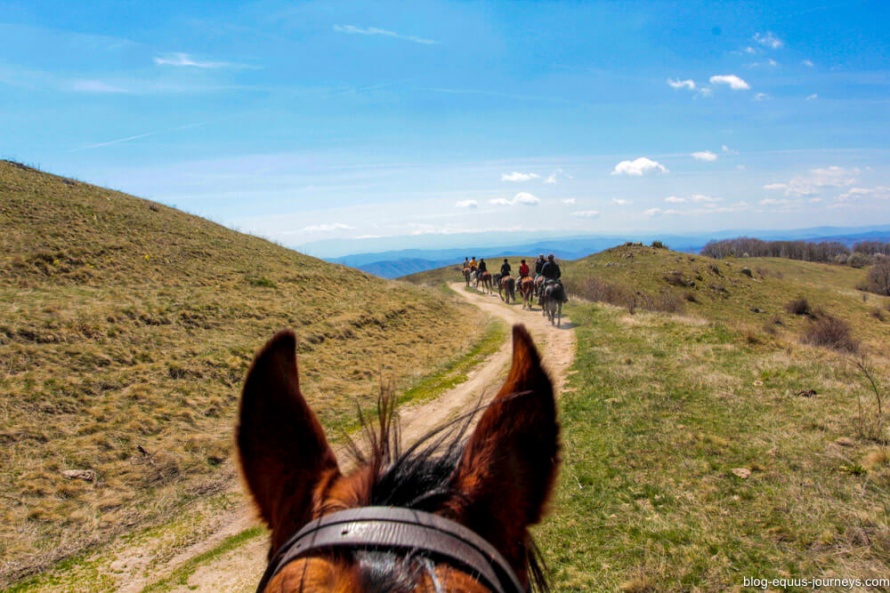 Border to Coast Trail

A trail ride along the border to coast of Wales is one of this years must do's. Wales, a country known for its rugged coastline and mountainous national parks is home to Wye Valley, an area of exceptional natural beauty. Arguably one of the most dramatic landscapes in the whole of Britain, there are plenty of opportunities to enjoy the spectacular views, historic landmarks, and the blissful peace of the Welsh countryside. Be assured, this ride is not for the faint-hearted! The border to coast trail covers 100 miles in 6 days! At some points in the ride, you might even have to jump down from your saddle and lead your horse across the unmarked trails so you must be fit and ready. But not to worry, your long days in the saddle will be rewarded by a trip to the local pub where you can enjoy a taste of the real Wales as well as some of the local beer!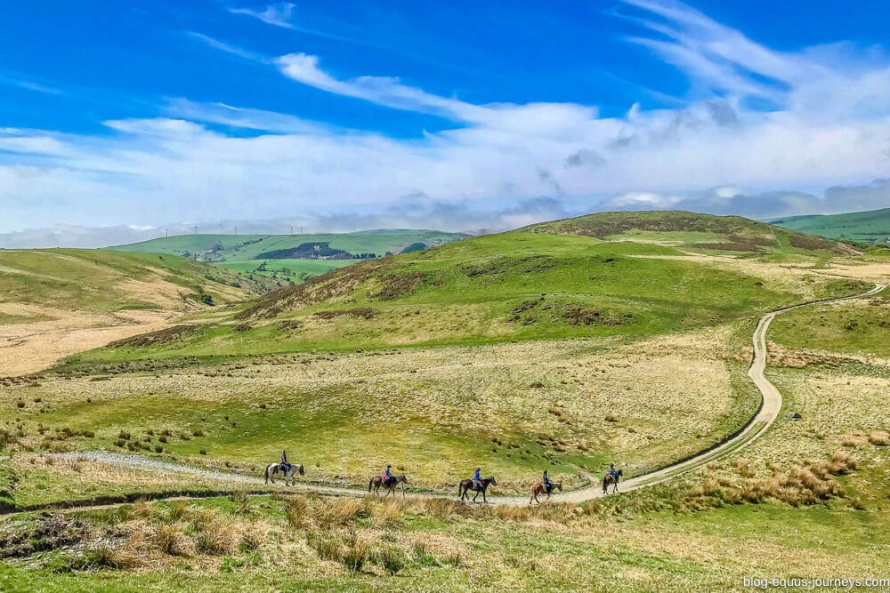 The Welsh Prince Trail

If you're thinking that Wales is the ideal location for you, but you can't commit to 6 full days in the saddle, then The Welsh Prince trail is perfect! Four days and three nights, this trail ride will give you a sense of adventure, covering 70 miles of Welsh countryside. Mid Wales, also known as "the green heart of Wales" is famous for its natural beauty, ancient lands and devilish legends. Along the route you will discover small towns, magnificent landscapes and off beaten tracks bursting with history dating as far back as the 1st century. A short break that is designed for the more intermediate to experienced riders where you can enjoy long trots and canters across the rolling hills of this fantastic Welsh trail.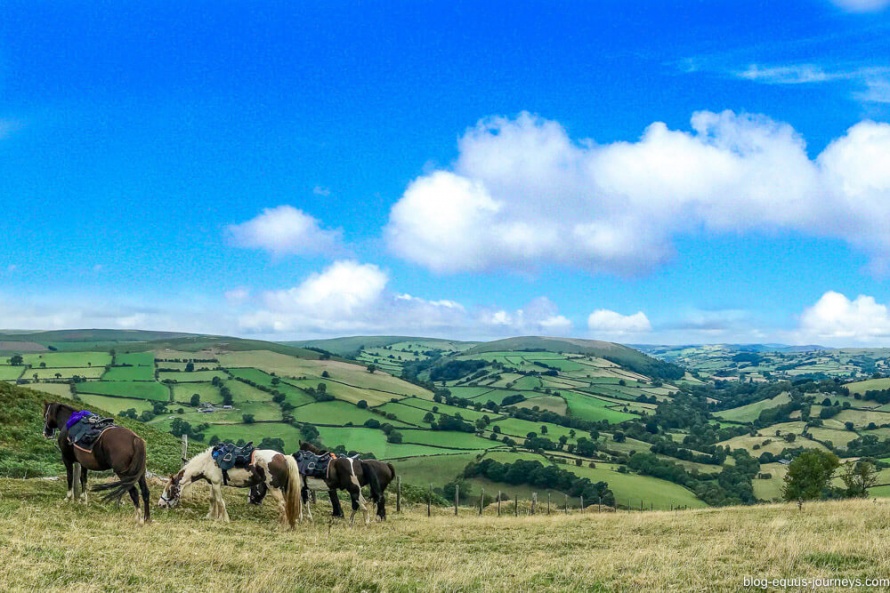 Beaches of Camargue

Camargue, a region found in the South of France, known for its traditional Camargaise countryside and crystal white beaches. Our new ride offers you the chance to take on a real adventure and discover an area of France known to very few. Full of hidden gems, this ride caters to riders, non-riders and families leaving no excuse to leave your loved ones behind! A ride between land and sea, discover the Camargue national reserve that was once described as a real animal paradise, a place where over 300 species have been documented! Culture, tradition and beauty are exactly what you will find on this 6 day centre-based riding holiday across the beaches of Camargue.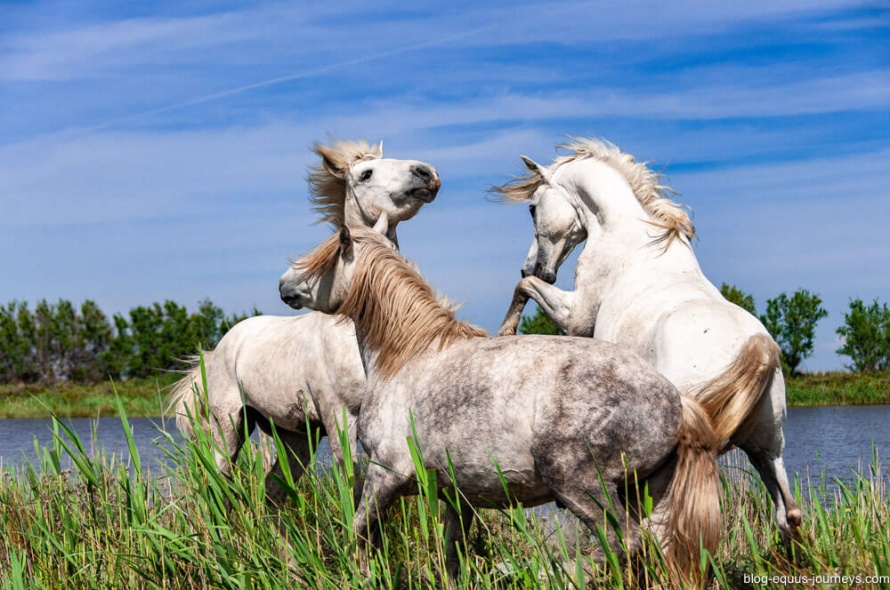 Orkhon comfort tour

Our new trail situated in central Mongolia offers everything you need to add a little adventure into your 2020. A combination of a little bit of everything, this ride has it all: fantastic riding, culture, museums, natural parks…the list goes on! A slight twist on your regular camping trail with the comfort of staying in a yurt, discover the Orkhon valley on board of the legendary Mongolian horses. These horses might be small in size but they will certainly give you the ride of a lifetime across the remarkable landscapes you will uncover in this beautiful country. The Orkhon tour is the perfect balance between comfort and adventure and a great choice for your next riding holiday in Mongolia.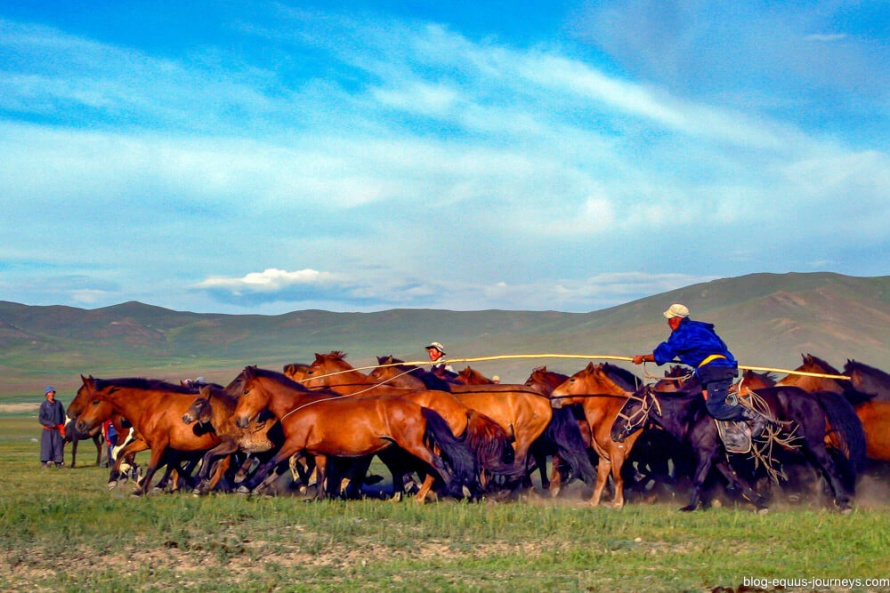 We understand that choosing a horseback riding holiday can be difficult, especially with all of the amazing rides that are on offer! That's why we are always on hand to advise you, and help choose the most suitable ride for you!

More information:

For more information on our new rides, please visit our website
Equus Journeys!
You might also enjoy reading: