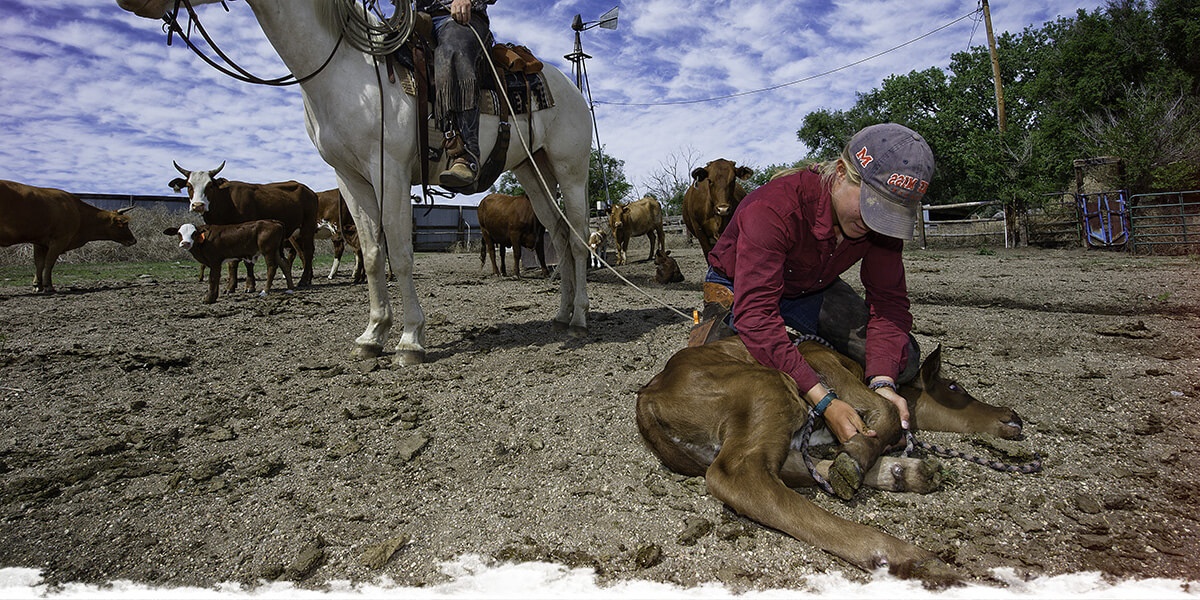 Jo visits Chico Basin
Welcome to Chico Basin

When I stepped off the plane in Colorado Springs and drove the short distance to Chico Basin Ranch I was aware that I was about to embark on an authentic ranch experience. Unlike other dude ranches where visitors enjoy a leisurely trail ride then head for a swim and a massage, Chico Basin is an 87,000-acre operation where you are a genuine part of the workforce. Guests come here for the full-on Cowboy experience, jobs include moving and sorting cattle, branding and vaccinating calves and even mending the fences! This is a working holiday – there is no swimming pool in sight, although no one will say anything if you jump into a water trough or take a dip in the pond.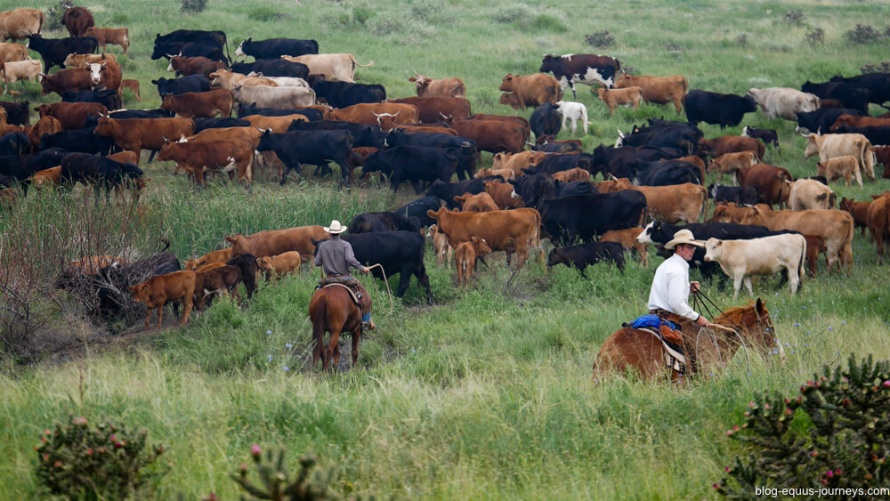 Driving down the dirt track to the ranch office referred to as "headquarters" made me realise that this state-owned ranch meant business. Its aim to make money off its livestock operation was evident. Herds of beef cattle grazed the prairies on both sides and what magnificent beasts they were. On arrival, I was greeted by a very happy bunch of dogs, which bounded up to the car tails wagging, closely followed by three wranglers who were well versed in educating the public about ranching and its strong traditions.

After five minutes of form filling, a very strong coffee and a double check of my insurance details, I was asked if I would be happy to roll up my sleeves and join the Wranglers in their daily routine; or did I want to go to my accommodation and settle in first. There was no thinking involved, I had travelled in jeans and my Ariat boots, had my hat to hand; so I was happy to get straight out there. I knew that this was a great place to push me to my limits and give me an amazing opportunity that so few people ever have.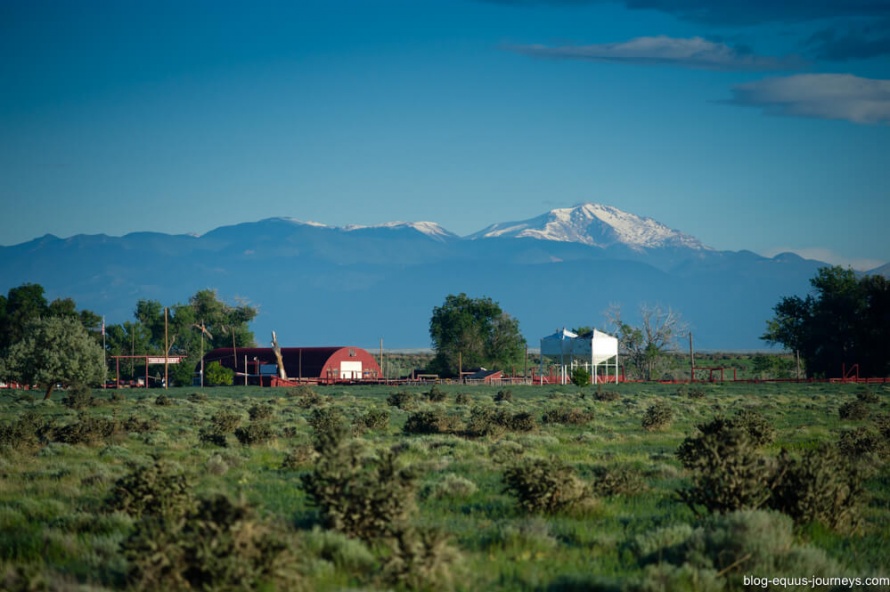 Life on a working ranch

After a very quick lesson on tacking up I was promptly legged up on to a beautiful paint horse, about 15hh, but very big in stature. As we trotted off down the drive I was amazed at the Wranglers since they didn't move an inch in their saddles. I quickly realised that putting my stirrups up 4 holes was not the best idea! We seemed to trot forever, but my horse did not mind – we were on the lookout for two young bullocks that had broken out of their pasture and were hot-footing it towards the road. As soon as they were in sight I was told to hang back while the wranglers secured them. What an awesome sight as they roped the escapees and towed them with their horses back to the closest gate and back into their grazing.

On the way back to the ranch, I learned how the breeding programme is kept as close as possible to nature (no hormones and antibiotics) and how the pasture management was key to the future of the ranch. At the end of the day, I followed the wranglers out of the ranch and down the dirt tracks to the accommodation. The vastness of the ranch becomes apparent as you see all of the cattle grazing along the way.

Guests are hosted in a renovated, historic farm building called May Camp. The structure of which dates back to the early 20th century and has three-foot thick adobe walls. The two rooms available for guests both have a double bed and a set of bunks, the bathroom is shared between the two rooms and a full open plan kitchen sitting room. A washing machine and tumble dryer are available for your use. There is also a lovely self-contained log cabin, with a decked seating area. Fresh towels are available throughout the week and cleaning service is provided if you are staying for more than a week. This is by no means 3-star hotel standards, but it is clean, comfortable and perfectly adequate. Your neighbours are all ranch staff who are available to assist you with any needs throughout the week.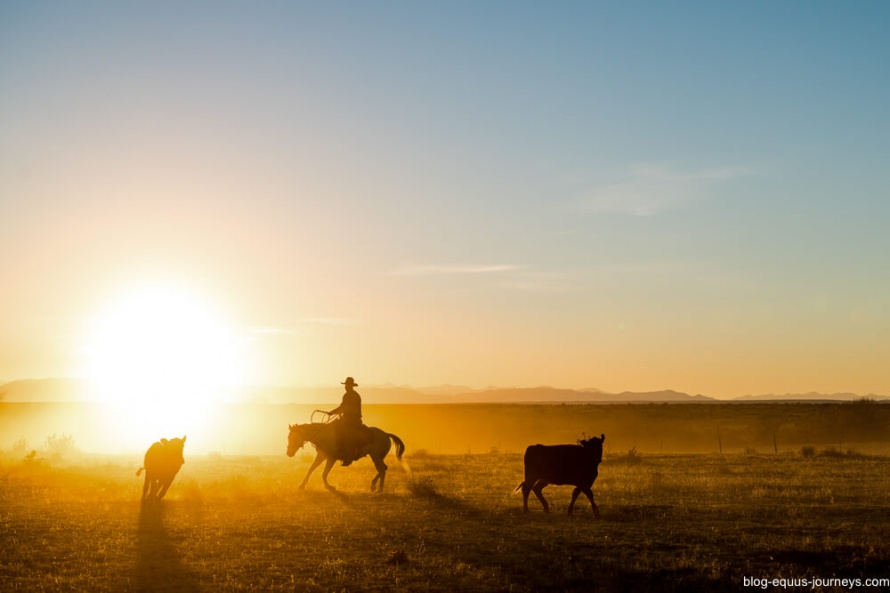 The wrangler explains that all meals are provided by the ranch, there is
adequate food
for you to
prepare your own breakfast and lunch
all in the fridge, you can then eat it at headquarters or carry it in your saddle bag and eat it in the pasture depending on the jobs you are doing each day. When I opened the fridge door,
there was everything to cook breakfast for at least 10 people
and enough crisps and snacks to feed a family of five for a month!
Dinner is freshly prepared each night
at May Camp by the wranglers and it is shared with members of the ranch staff, which gives you a really great chance to chat informally.
Dietary requirements can be accommodated
and all of the meals contain beef from the ranch or Bison
from the sister ranch
Zapata
.
The beer that I had picked up on my way from the airport seemed to be very well appreciated by the Wranglers - you are welcome to bring your own drink with you as Chico is not licensed to sell alcohol. By now it is 20:30 and as the big bowls of salad and rice and minced beef are carried into the kitchen, I could see it was burrito night! As soon as dinner was finished and the washing up done, everyone retreated to their own accommodation as it was going to be an early start the following morning. I jumped in the shower and within ten minutes I was tucked up in my lovely comfortable bed.

My alarm went off at 04:30 am as our daily ranch work was due to start at 05:00 am at headquarters. Breakfast was toast and marmalade and muesli scoffed as I prepared my packed lunch for the day. On the short drive to headquarters, I was informed of the ethos of Chico, how they strive to use horses rather than trucks and trailers, how they ride the horses out early each morning to pastures to work the cattle in order to get the work done. Horseback is the best way to keep in tune with the land and wildlife. It is evident that these wranglers enjoy riding a good horse and in order for it to be good, they need to ride it consistently. The Chico strives to create a string of horses that can work long days on the ranch and thrive on native pasture with minimal supplemental feed. All of the colts are trained on the ranch, from halter and saddle-breaking through to more advanced training. This is where the fun started, as I had no previous ranching experience, but having ridden all my life it was decided that I was able to join in on the more advanced events such as sorting, roping or riding on point on the cattle move. The week I was joining was branding week, so there were lots of cattle to move and sort in anticipation of the branding.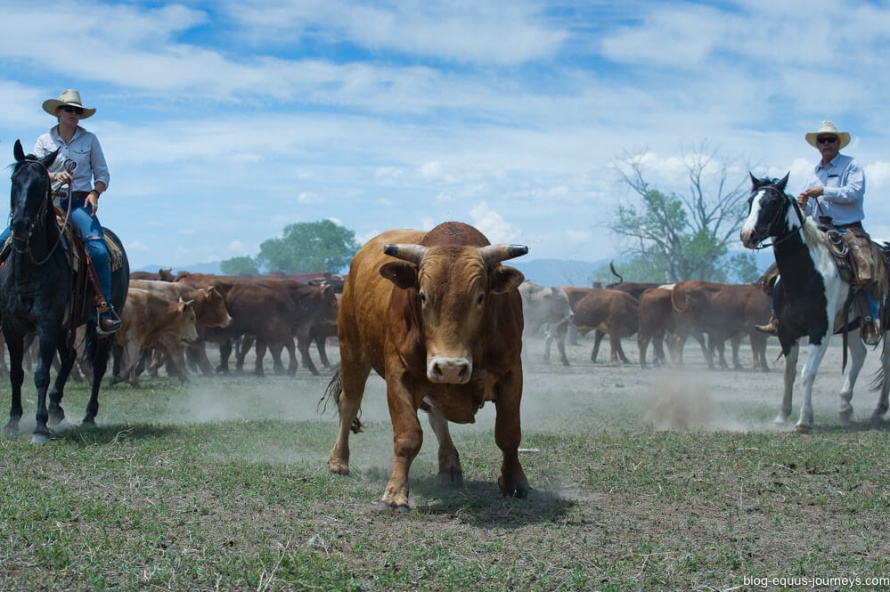 It is evident that this is a busy time of year for the ranch crew: branding, processing and gathering cattle on a daily basis takes lots of time and lots of hands to the decks. As we enjoyed the long trot out over the prairie on our way to gather cattle, I was given responsibility to check fences and water as we were then to spread out and push the cattle into a small pasture some kilometres away in anticipation of the branding the following day. The importance to work closely with your teammates to ensure that this all goes smoothly is imperative. I didn't get off for my horse for the following five hours; I had eaten my packed lunch by 10:00 and was now aware why there was so much food in the cupboards!

When our task was complete and all of the cattle were penned, we had a five-kilometre ride back to headquarters. The Wranglers were sat outside the leather workshop planning the afternoon's jobs. I decided to spend the afternoon with the main man Duke, as he checked on bulls in the yard deciding which ones were going to be selected to go to the different heifers. Duke explained that the cattle programme is based on "survival of the fittest." The cows that raise a good calf every year are the cattle that make it. They look at a cow's conformation, fertility, hardiness, disposition, weight, and milk production, but they don't select for colour as it is not important. They breed cows that can live, reproduce, and raise a calf in their natural environment and have bred their Beefmaster cows this way for 15 years. At the end of the afternoon I went back to May Camp, dinner this evening was chilli and it was the best chilli I have ever tasted. I was very happy to shower and fall into bed by 21:00.

Branding day at Chico Basin

The alarm went off at 04:00, branding day had arrived! As I arrived at Headquarters at 04:30 it was already a hive of activity. The chuck wagon was pulled up outside and the chosen horses for the day were already tied up in anticipation. The heavy horses to pull the chuck were being led up the drive. The very idea of hot- branding did fill me with dread and I had already asked why it was still done. "It is hard on the animal," Duke said, "but they bounce right back."

Nowadays as consumers are concerned about animal welfare, it seemed unnecessary work, considering that the cattle already had ear tags to identify them within the herd. The use of high-tech tags with microchips would make it easier to monitor animals both within the herd and to track down strays in the event of an escape but when we talked about it, those ear tags are easily removed by anyone whose intention is to rustle. The idea of modern-day rustling sounds incredible, but with the price of cattle reaching record highs, worries about calf thefts still have ranchers on edge and it is rife in the US.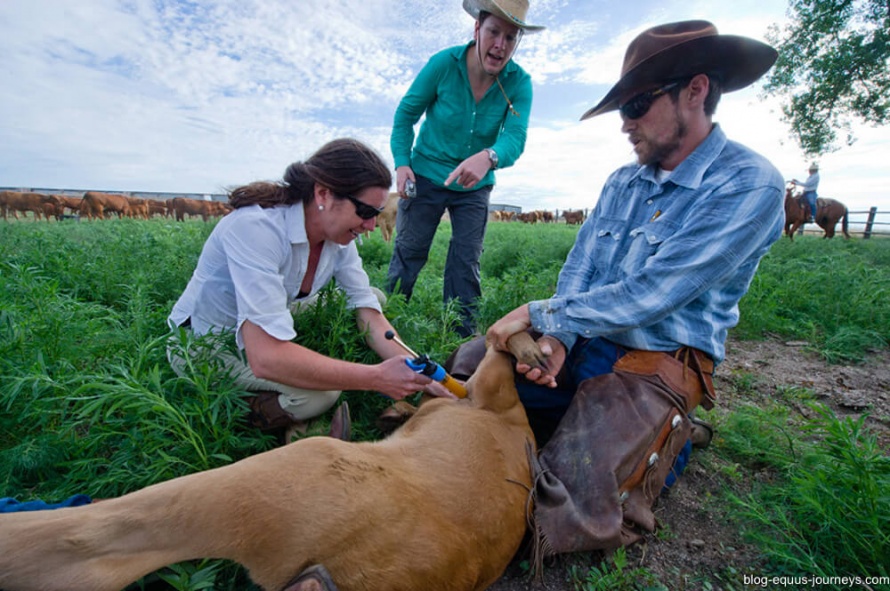 Eight of us rode away from the ranch to go and collect the cattle and drive them into the pen in anticipation of the day events. The sun was only just rising and it was the most incredible feeling, riding out with seven cowboys – spurs jingling, clad in the cowboy outfit of check shirts, Levis and Stetsons; it really was like something out of a film. We drove the cattle and pushed them down the chute and into the huge pen, I was instructed to stay back and gallop after any cows making a dash for it! My horse would do the rest...

I was red-faced by the end of it, whipping in and out after the bolters, I managed to collect all but one as he heads off at a flat out gallop and really did match the saying "can't be seen for dust". Even though it was 07:00 the heat was quite apparent. The chuck wagon and the rest of the team following on horses pulled into the pen and everyone quickly started untacking and tying their horses where there was shade. A fire was lit, the branding irons were placed carefully in it ready to heat, the huge syringes filled with vaccinations and tattoo blocks laid out. We were all given jobs and mine was to inject the calves under the armpit. It was a brutal but very quick operation and I must say I was amazed at how it was carried out. The calves were roped by the wranglers, one on the front legs and one on the back flipped over and dragged the short distance to the fire. Within 30 seconds each calf was released back to its mother.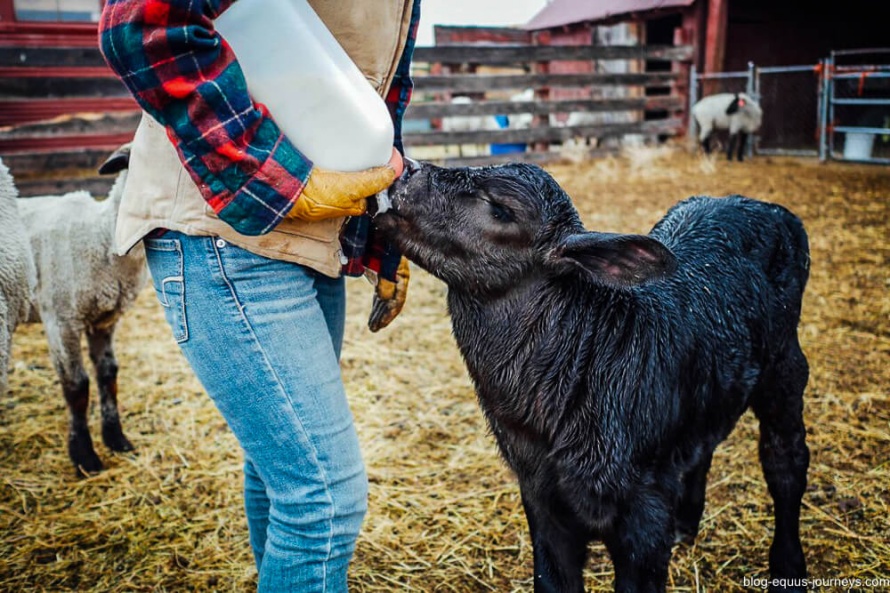 Riding back to headquarters, everyone was chatty and laughing, a much different ride to the one that morning. A big sigh of relief was heard from everyone that this particular branding session had gone well. In the afternoon I was happy to help out bottle feeding the orphaned and rejected calves before going to watch the wranglers in the leather workshop repairing tack and making new chaps. That evening a big BBQ was cooked at Duke's house, with amazing Chico beef master steak. Everyone was happy with the day's work; I had played a key role in this particular branding session and I was happy that I had. It really was an amazing experience and one that I will never forget. It was clear to see that the welfare of all of the animals in Duke's care is very important to him, which filtered through to the whole ranch.

More information

For more information on Chico Basin, visit our website: Equus Journeys

You might also enjoy reading: