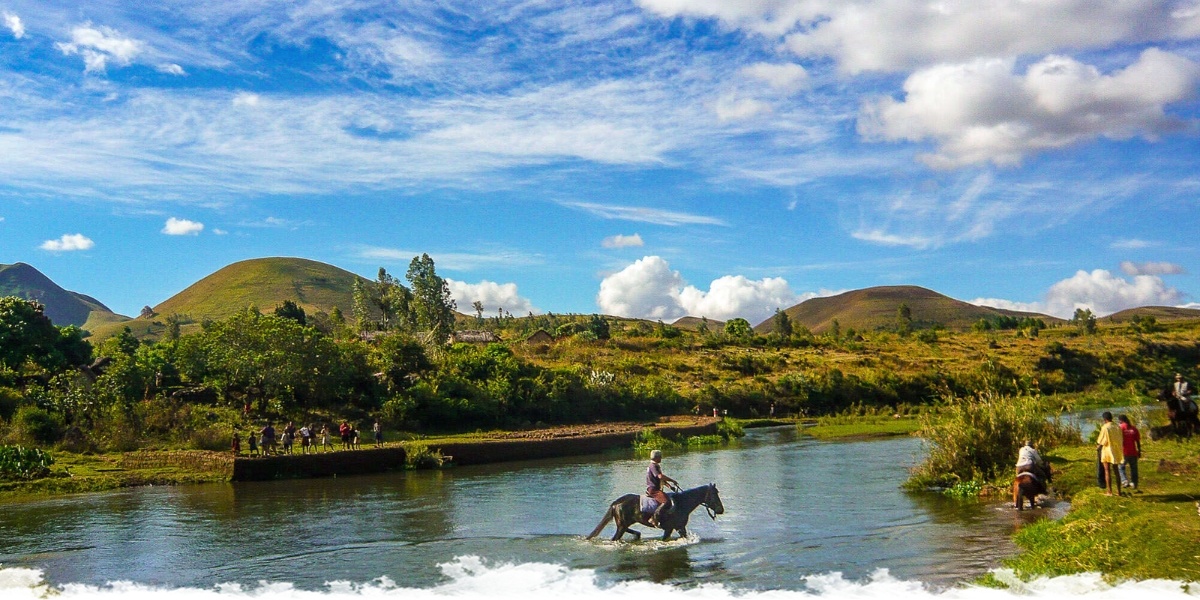 Ride Report: from the Highground to Madagascar's East coast.
Veronica, one of our amazing guests, has recently taken part in one of our rides in Madagascar:
Riding from the Highground to Madagascar's East coast
. You can read, first-hand,
her feedback
from her riding adventures. Perhaps this will be the small encouragement you were looking for to book
your own trail riding holiday
in Madagascar!
Unique Landscapes

I have ridden in nearly 20 different countries across the globe, from India to Chile and many others in-between. However, Madagascar is a really distinct experience, especially on horseback. There are only around 400 horses on the entire island. Riding into villages becomes a huge event: expect to see many children run behind you, filled with curiosity and excitement!

For the riding specifically, we enjoyed long trots and canters across incredible landscapes: along expansive lakes, and gorgeous sandy paths in the sparse jungle along the Indian Ocean. The ride in the Highlands is majestic and intense with some demanding days. When I got to the Pangalanes Channel, I found it to be the most exotic place I have ever witnessed! The riding there is more relaxed, and the days are shorter. This was perfect, since at this point I was starting to feel the riding hours pilling up on my legs. There were still some great canters along the rich and lush tropical landscapes and a unique location where the trees closed into a green tunnel, just beautiful!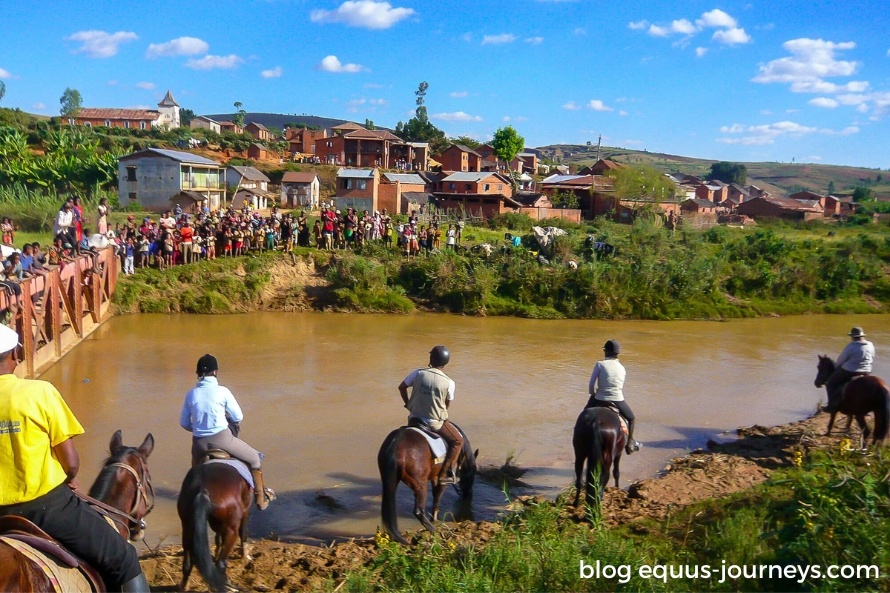 Great Horses

I rode Newman, a 10 year old gelding, which turned out to be the perfect steed, especially when it came to speed. His endless appetite for anything edible always came into play during our stops. I also rode the stunning Tornado for a couple of days. All the horses had the shiniest coat, great hooves, and were very athletic. The tack was good Standard English (a bit worn-out). Snaffle bits and large saddle bags were provided, as well as a sheepskin seat saver which I had to add to my saddle after a while given the long hours in the saddle.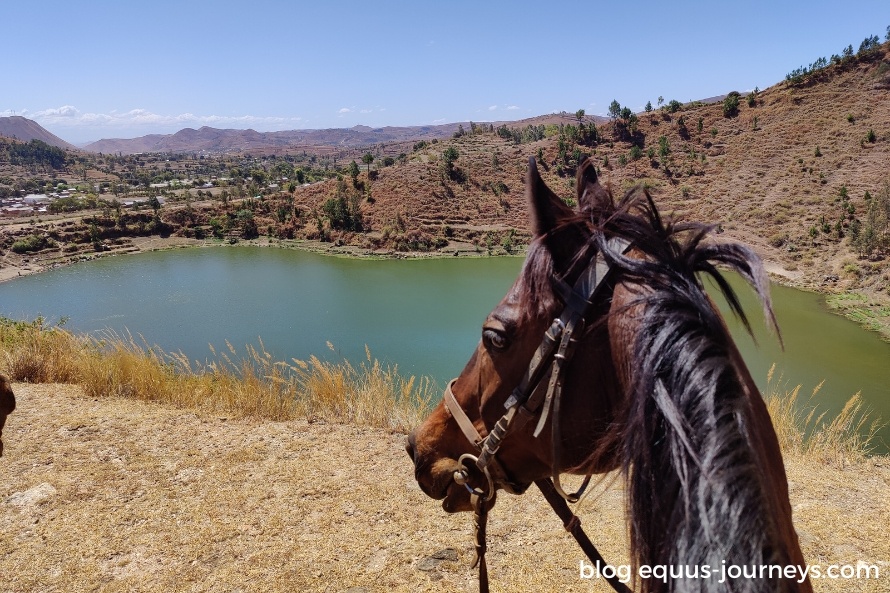 Fresh & Varied Diet

The food was otherworldly and superbly prepared by the petite and magnificent Madame Bert. Don't forget that Madagascar is a former French Colony. I could find things like omelettes, patisseries or even locally made yogurts which were all delicious! In any case, the local food apart from the rice, which is ubiquitous and delicious, is one of the richest you can imagine. The variety and quality of fruit that I experienced was also incredible. I had absolutely no issues staying healthy and satiated.

Camp, Sweet Camp

The accommodation is mostly in tents. They were set up for us every day: the only thing I had to do was unzip it and get in. The staff looked after the camp seriously, not only for us guests but the horses too. Once dismounted, we had aperitifs with some great beer and locally made rum… no stress whatsoever!

Andre, the owner of the ride, is a really nice gentleman who looked after us in the best possible way. I could tell he is really passionate about his beautiful country. He was quite the entertainer and shared a lot of information about this hidden paradise.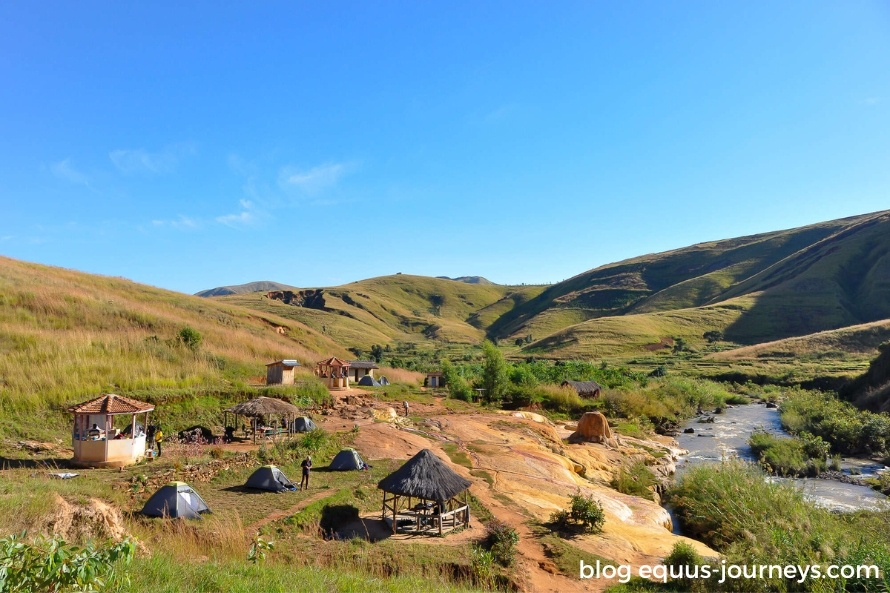 A Great Riding Holiday!

One of my favourite parts of the ride was the stop over on the remaining protected area of the Primary Jungle, where we saw adorable lemurs! Andre really wanted us to experience Madagascar' soul and make sure we experienced a bit of everything that it entails. It is a packed schedule as it includes long hours on tricky roads, but it really is an adventure!

I highly recommend this ride to fit riders that are looking for an extraordinary country to explore and that are open to a variety of experiences and adventures. You will get physically tired but every minute will be worth it!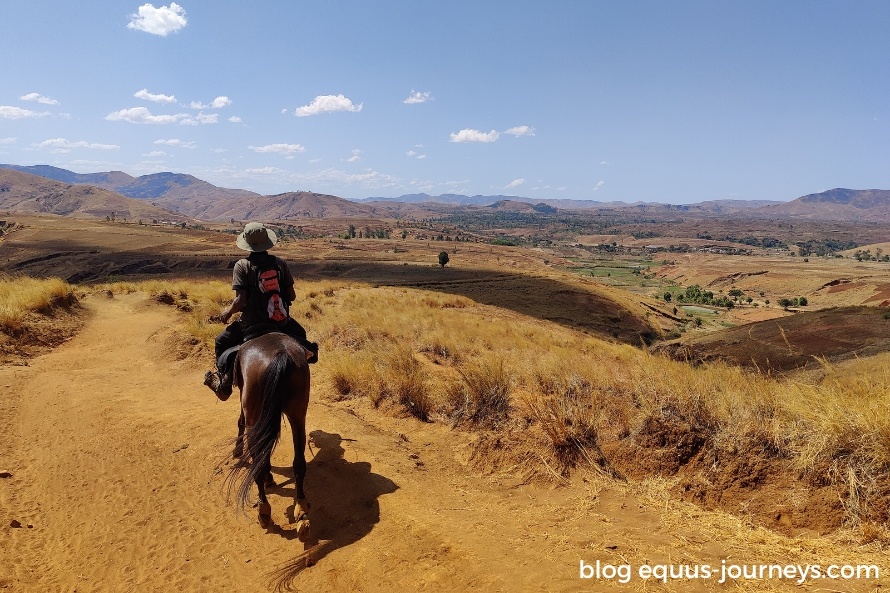 More Information

If you are interested in knowing more about this ride, check out
its information page
on our website.
You may also enjoy reading...