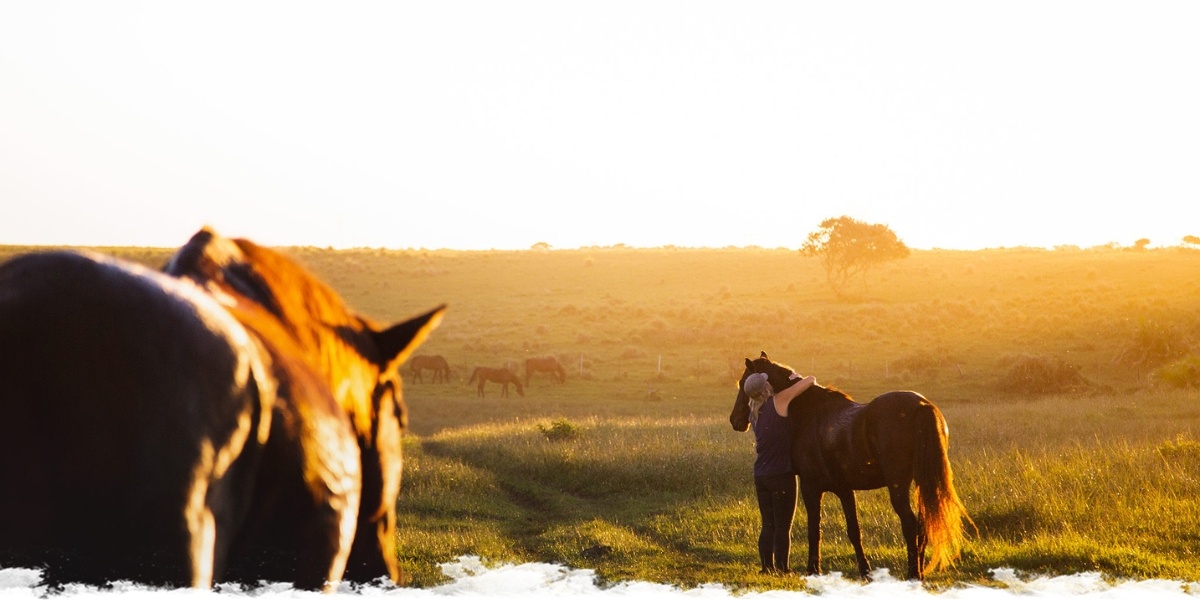 Meet Julie-Anne from the Wild Coast Trails!
After several years of operating the Wild Coast Horse Trails in South Africa, we interviewed Julie-Anne, the founder and manager of this unique company. She has shared her home, horses and lifestyle with riders from all over the world for over 23 years. And who knows… you might be next!
The Wild Coast Horse Trails offer different programs that take place in the spectacular backdrop of Kei Mouth and the southern region of the Wild Coast of South Africa. Their programmes range from
fully mobile 7-day trail rides
where you can explore secluded beaches and local villages, to
working holidays
for those who are looking for a more organic experience.
Let's meet Julie-Anne...

Who are you?

A horsewoman, businesswoman, mother and wife!

How did your journey with horses begin?

I started riding when I was a child and got my first pony at the age of 13, which was when I started to do show jumping and low level dressage as a junior rider. Already in my 20's I was introduced to endurance and rode at competitive high level and was able to take two horses to the top ranks in South Africa. Through the years I've also completed the Fauresmith 200km four times and several other races. At one point I also had a small riding school and a trail business in the mountains, plus I bred Anglo Arabs and part bred Arabs for 22 years.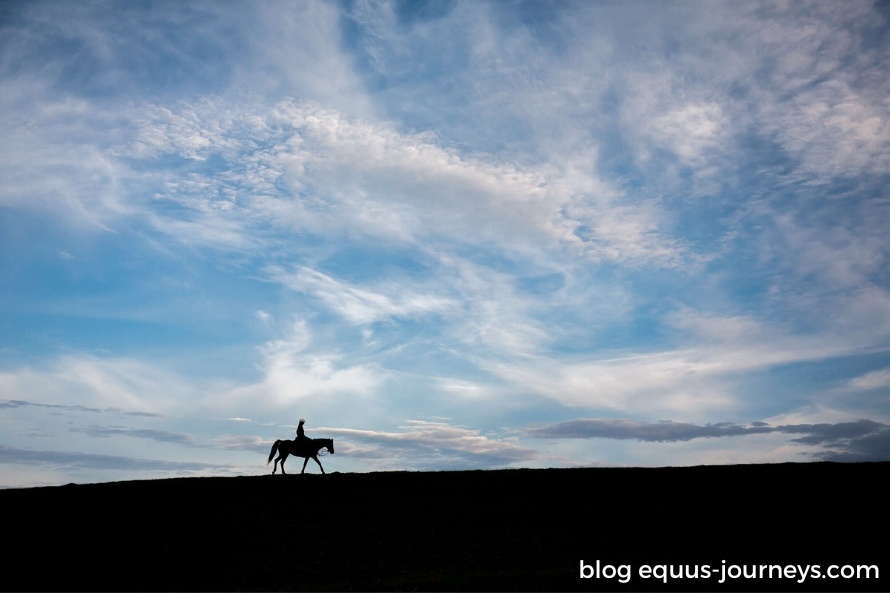 Throughout your life, have you experienced a special connection with a particular horse?

All the horses are important to me, especially the ones that I have bred however I have had a very special bond with two particular horses. The first was Moonlight, my heart horse, a true friend and companion for 32 years. We raced endurance and found every path that built Wild Coast Horse Trails together. He was with me during my entire adult life and I miss him deeply. Al Adiyat Shabah was also my heart horse, half brother to Moonlight, he was the sire or grandsire of most of the trail team and was a magnificent endurance horse. Sadly, I lost him in a paddock accident about 10 years ago.

How did the Wild Coast Horse Trails come to be?

I already had the horses and was an hotelier by trade, it just seemed like a good idea to pay the bills!

Could you explain what is the T-touch clinic?*

The "riding with touch" workshop is hosted by Kiara Web and is an introduction to T-touch and ride with your mind methodologies. This workshop is part of our Equestrian Connection package which aims to show and guide our guests through the way we like to work with our horses.

* The T-touch clinic is offered to guests as part of our Working Holiday programme on the Wild Coast. This is a different programme from the normal trail riding itineraries, where guests can enjoy flexible riding including trails and specialised clinics.
What can riders expect from a riding holiday with you?

We offer a unique opportunity for horse lovers to truly immerse themselves and experience the joy of being with and riding horses day after day along the stunning Wild Coast of South Africa. Aside from all the horse-related activities, the time people spend with us is about reconnecting with themselves and escaping their everyday life. Here the motto is: ride, eat, sleep and repeat! While some come free of responsibilities, we've also had digital nomads, and students who study remotely stay with us so the experience you have here is tailored to what you need as an individual. You can be involved as much or as little as you like, it is up to you to take what you need and want from being with us.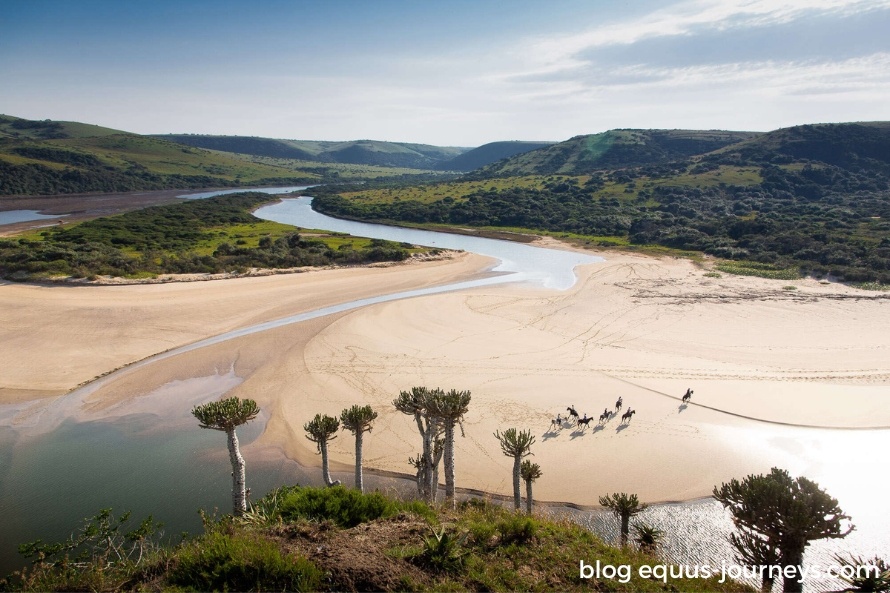 What is the future of Wild Coast Horse Riding?

The pandemic was definitely a huge step back and it's going to take a while to recover financially. We can only hope that people keep supporting us and booking riding holidays – as long as riders want to experience what we have to offer, we will do our best to keep doing what we do.

As an expert outdoor rider, which advice would you give to our riders?

Trust your horse, relax and enjoy the ride - our horses are amazing and brilliant at what they do.

If you feel like the Wild Coast is calling for you, check out our website to learn more about each individual programme and available dates.

More information

To find out more about our rides, please visit our website. You can also contact us directly at
info@equus-journeys.com
or give us a call on +44 (0)1905 388 977
You may also enjoy reading: