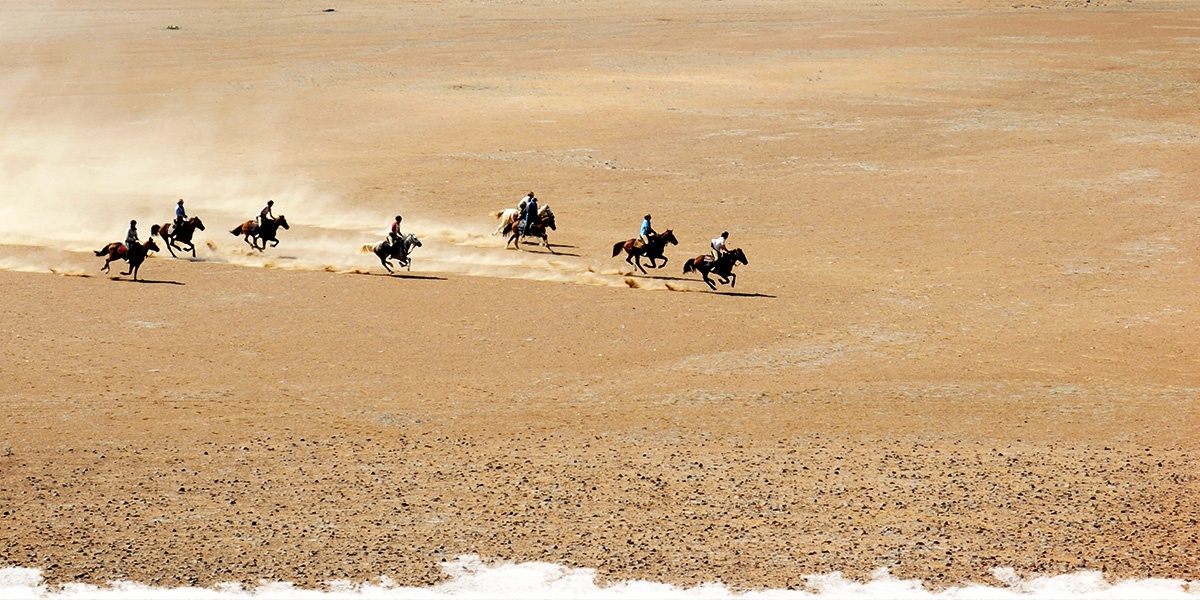 Ride report: Namib Desert Trail

When she signed up for our popular Namib Desert trail ride, Equus rider Veronica knew she was in for the adventure of a lifetime. As she recounts her tales from the saddle, she shares with us her memories from one of our longest and most challenging rides across the oldest desert in the world.
A dream come true: Riding in The Namib Desert

Planning a riding holiday in an exotic destination is a bucket list item for many riders. Riding in the Namib desert was an old dream of Veronica's, and we were delighted to help organise her ride from the red dunes at Soussusvlei to the coast at Swakopmund, a trail ride that covers more than 300km!

"This trip was one of my dreams. I decided I was ready to do it when I returned from a trip from Mexico in February last year and I was ready for the next big adventure"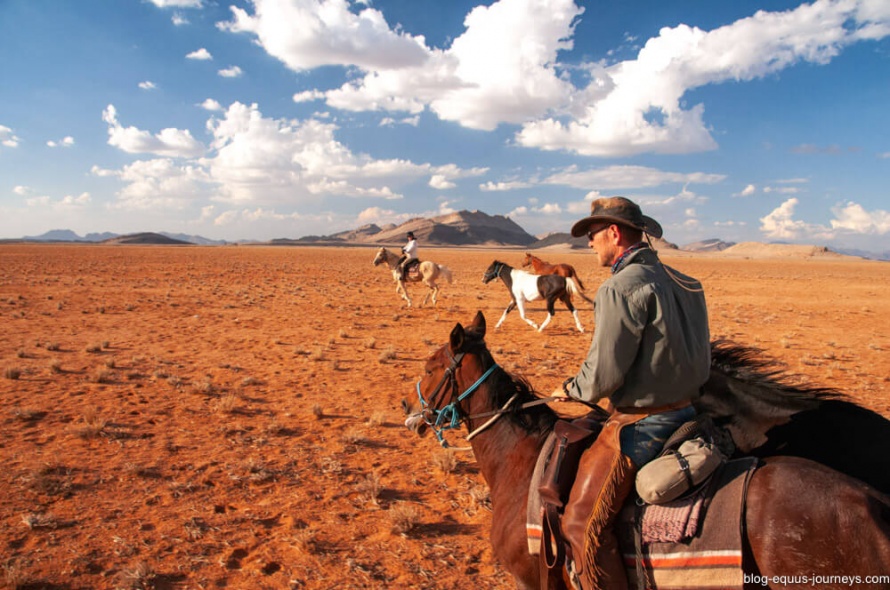 This is quite an athletic trail with long hours in the saddle and a fast pace. Riders also have to climb in and out of steep canyons and this is definitely no pony ride. The thought might be quite daunting for some riders, but not for Veronica, who has travelled extensively and taken part in many trail rides across the world - so she knew what to expect. "I wasn't nervous to ride it, I was nervous to make the decision of doing it and buying the flights and actually seriously making my dream come true. Once I was there everything was easy! Of course, the moment I left home I was super excited. I was really going to live a major adventure, and I was not mistaken. I had an amazing time, not just because of the riding, but the whole experience was incredible."

Feeling alive and free

The adventure begins at Windhoek International Airport. Riders are welcomed by a member of the on-site team and transferred to the River Cross Lodge - this is where Veronica would meet the rest of the group which she later refers to as her 'temporary family'. The following day, riders are transferred to Sossusvlei where they meet the horses and start their long-expected trail ride in the Namib Desert... In Veronica's case, under a torrential rainstorm. The weather is impossible to predict, even in the desert, but rains in drought-ridden Namibia are always a welcome sight. The next few days will be spent visiting the dunes in Tsondab and other breathtaking locations such as Gaub Canyon and the Kuiseb River. Every night, riders enjoy traditional Namib meals cooked over open fire and spend their nights under the stars.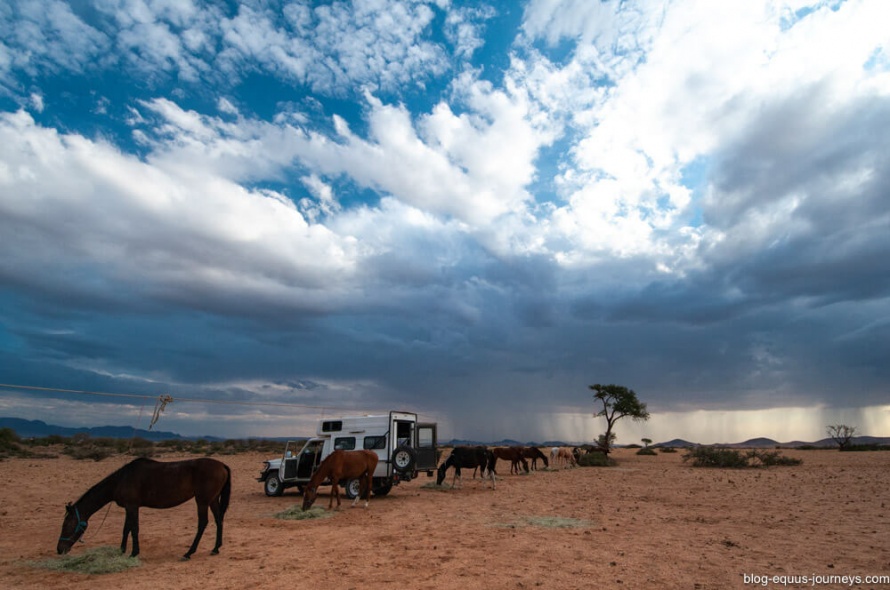 "It was the adventure I was hoping it would be! I felt alive and free! Sky, stars, sand dunes, sun, horses, scorpions, dust, sweat and speed all dressed with laughter, great food, superb organisation and lots of grit....considering my group happened to start under a very very...very much needed torrential rainstorm! I will always remember that sense of belonging I developed with the horses and the place, for a few intense days we formed a big temporary family where horses and their riders were moving and breathing all together in this 350km ride!! It was all amazing and very real"

Special moments

On every horseback riding holiday, there are countless special moments that will stay with our riders forever (and in their camera rolls). For Veronica there was one particular memory that she will never forget: "One very special moment that touched me and that I will always take with me, was climbing up the Kuiseb with Clinton, an amazing young horse that really liked me. We really climbed the steep sides of the canyon together and I will never forget this horse...I could sense he was truly taking care of me and waiting for me, protecting me in this tricky climb, as difficult as it was, as much as I was trying my best to give him some manoeuvring space!"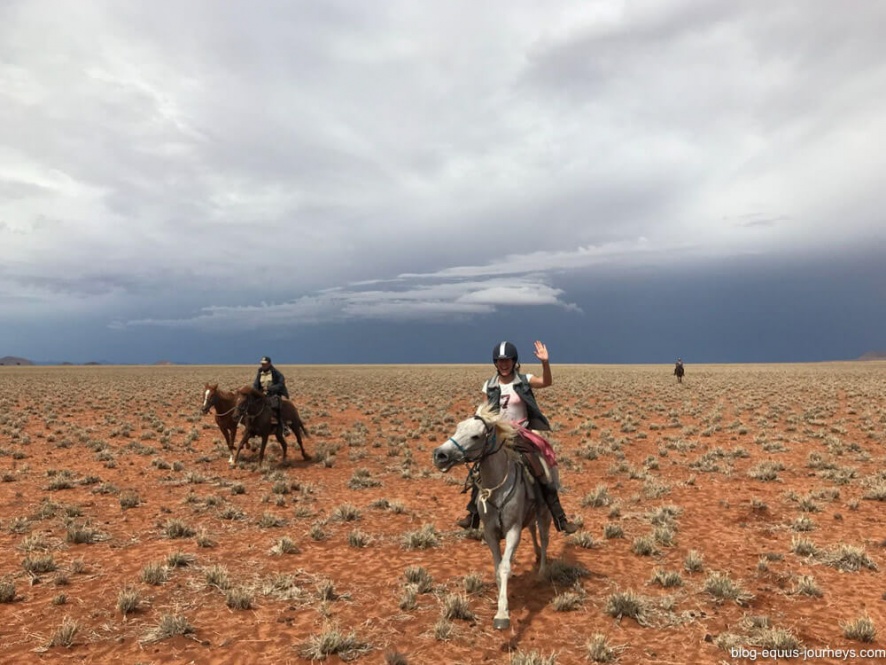 Her stories are filled with unbelievable sunsets, fast gallops and great appreciation for the on-site team. "Another highlight was the stormy sunsets with rainbows and blood-red skies whilst sipping a Savannah and handling my camera. Also, how could I not mention the unforgettable gallops on Xerox, who so far, is the lightest and the easiest mare I have ever ridden at speed!! She loves speed!! And finally ....the 'dearly beloved' staff! Always there with a smile and advice if needed. From wake up time to sleeping time, they were always moving perfectly in sync and being the glue that stuck us together riders and horses for the whole distance and under every circumstance. Being it a rainstorm or the hottest day..they were always there making this holiday as perfect as it could have been."

Any tips?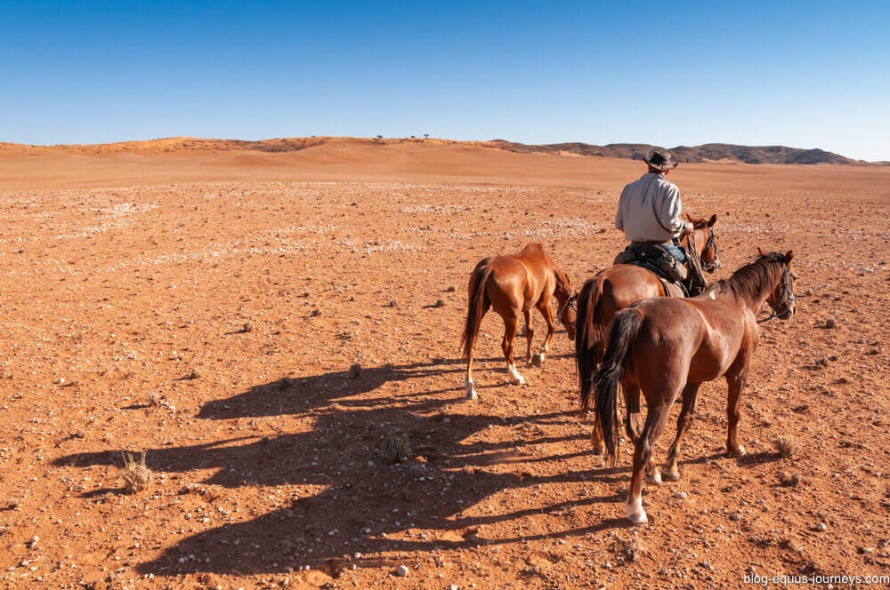 " To all of the riders looking for an adventure, this trail ride is exactly that: 'an adventure'. However, you should really get ready for it as it can be demanding, yet absolutely worth it especially if you love horses and like establishing a real connection with them. These equines will be your real companions during this riding holiday since you will be sharing long hours in the saddle every day through the dry heated desert and steep canyons, but not to worry, the horses are ready to take on any challenge and overcome them gracefully!"

Thank you for sharing Veronica!

More information:

You might also enjoy reading: